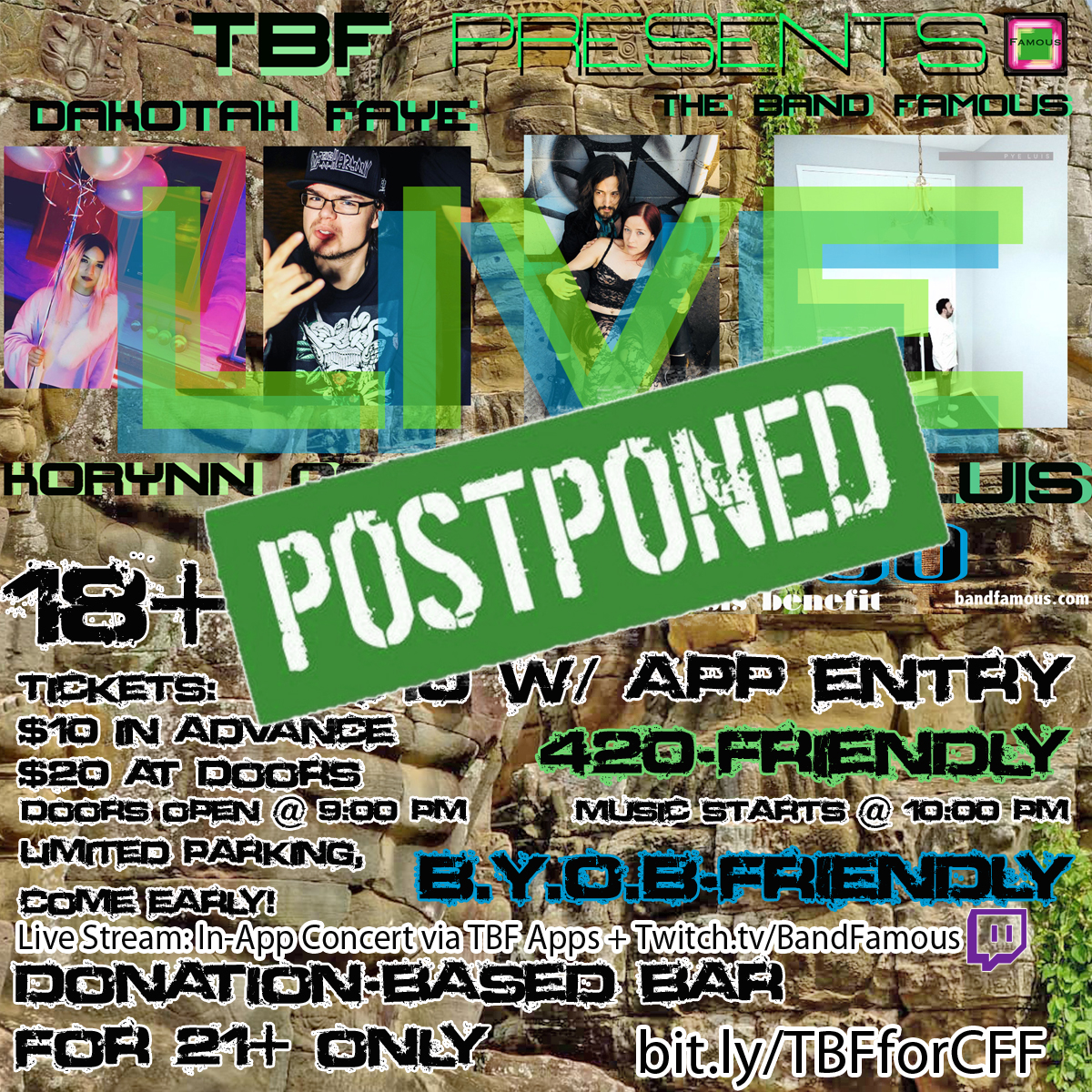 We will be rescheduling the "LIVE" benefit show due to weather and illness.

Are you on our newsletter? Get ready for live music by Dakotah Faye, Korynn OC, Pye Luis and yours truly, The Band Famous. LIVE is being postponed due to weather and illness, but will be rescheduled to take place in Los Angeles in the near future - stay tuned. Join us for our next benefit concert! We will be honoring and remembering our beloved friend Eyva Kid Cash, and raising awareness and funds for Cystic Fibrosis Foundation.
Due to scheduling conflicts, Devata Daun is no longer able to join us for this event.
More details coming soon!
×