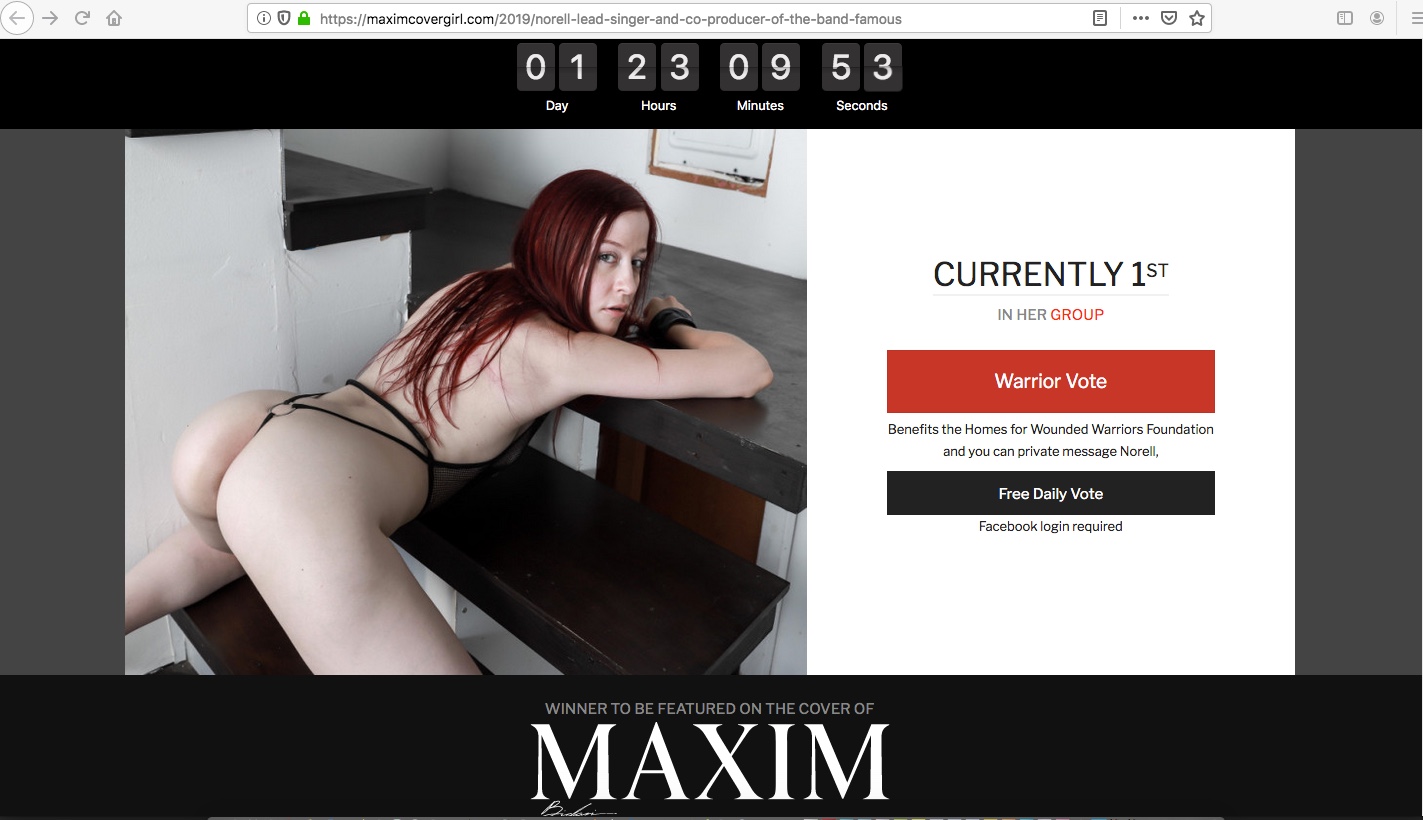 The Band Famous on the cover of Maxim!
With YOUR help! Norell has advanced into the Top 20 of her group. Please continue to vote every 24 hours, or more with Warrior Votes. When you vote with a Warrior Vote, it counts as EXTRA votes to help Norell, and is a minimum donation of $10 and a maximum donation of $500 dollars per day you may contribute, with proceeds benefiting Wounded Warriors - they will be building houses for wounded soldiers who served for our country.

Thanks to your continued support, Norell has been in and out of 1st place in her group! Please keep voting daily until the contest comes to a close. After September 19th, the Top 15 girls from every group move on to the next stage of voting, until there are Top 10 remaining, and Top 5 remaining in every group, and so on.

Sharing is absolutely caring, so please feel free to share the link to vote for Norell of The Band Famous to be on the cover of Maxim magazine on your social media (Facebook, Instagram, Snapchat, etc.), and text the link to your friends, and coworkers. Tag us when you share on social media so we can shout you out! Thank you for voting every 24 hours! Free votes, Warrior Votes, all votes are appreciated and add up. Your support means the world!

We have managed to produce some amazing benefit shows for good causes with our Hall Of Fame comrades, and are looking forward to bringing you more great music for great causes soon. Win or lose, we are already winning with fans and friends like you. Thank you, familia!
×