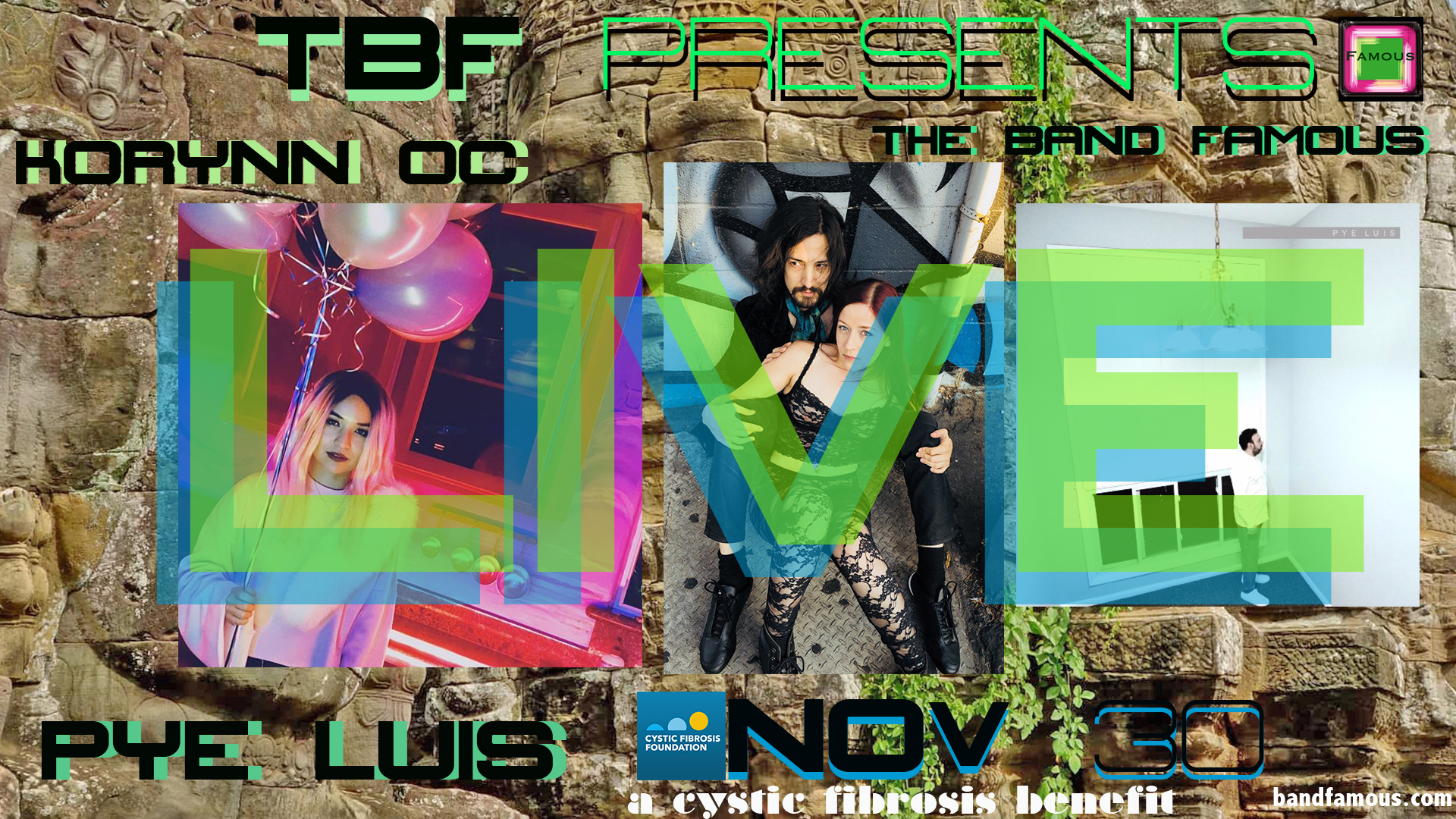 Tickets are limited - get them in advance:

Are you on our newsletter? Get ready for live music by Korynn OC, Pye Luis and yours truly. LIVE November 30th in LA. Join us for our next benefit concert! We will be honoring and remembering our beloved friend Eyva Kid Cash, and raising awareness and funds for Cystic Fibrosis Foundation.
Due to scheduling conflicts, Devata Daun is no longer able to join us for this event.
More details coming soon!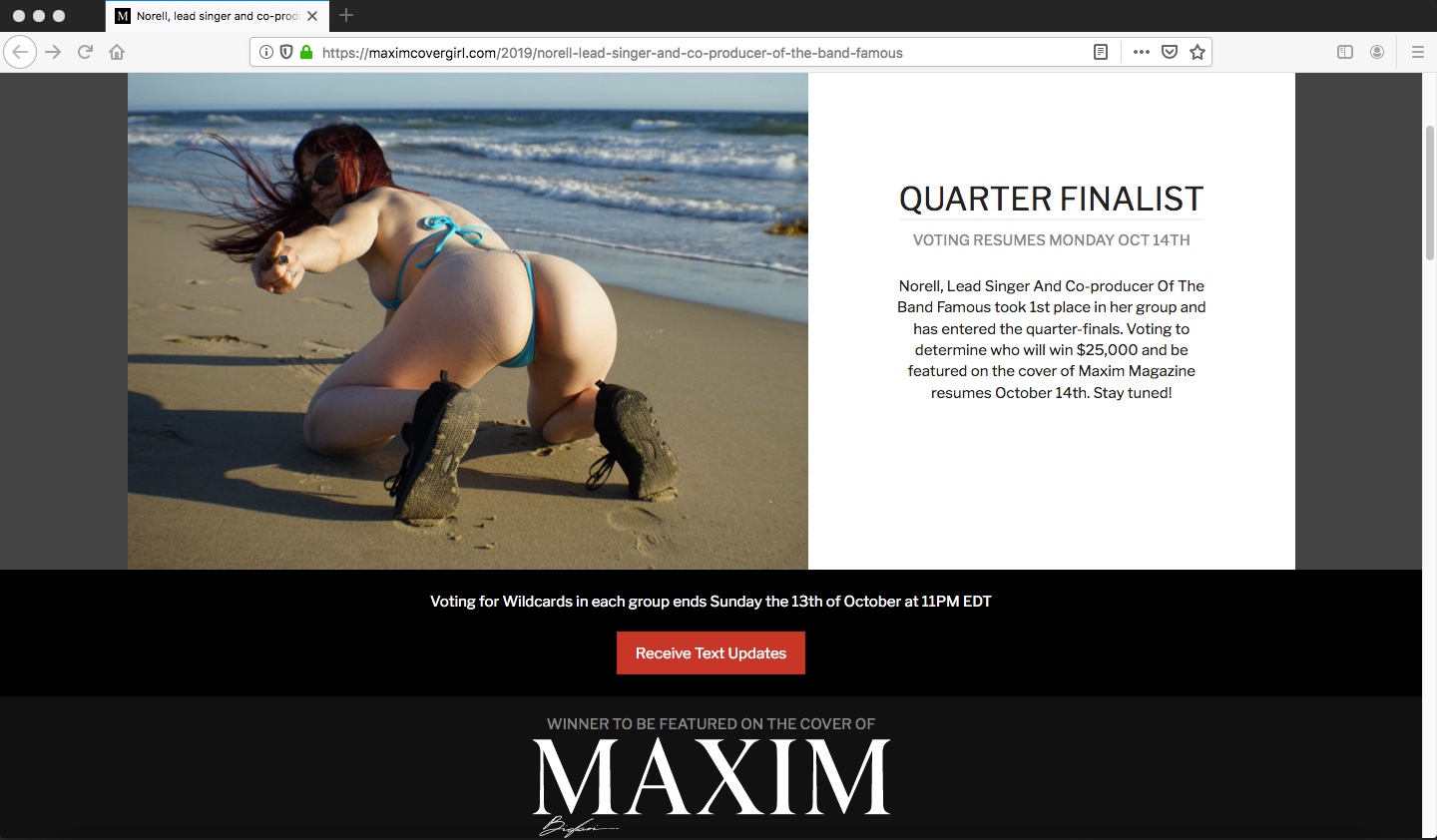 The Band Famous on the cover of Maxim!
With YOUR help! Norell has advanced into Semi-Finals! From Monday, October 14th, 2019 and onwards, please continue to vote every 24 hours, or more with Warrior Votes. When you vote with a Warrior Vote, it counts as EXTRA votes to help Norell, and is a minimum donation of $10 and a maximum donation of $500 dollars per day you may contribute, with proceeds benefiting Wounded Warriors - they will be building houses for wounded soldiers who served for our country. Sometimes Warrior Votes count 2-for-1 ($25 = 50 votes, $100 = 200 votes, etc.) so check back often. Remember you can vote every 24 hours for free!

Thanks to your continued support, Norell is offiially a Quarter-Finalist! Please keep voting daily until the contest comes to a close.

Sharing is absolutely caring, so please feel free to share the link to vote for Norell of The Band Famous to be on the cover of Maxim magazine on your social media (Facebook, Instagram, Snapchat, etc.), and text the link to your friends, and coworkers. Tag us when you share on social media so we can shout you out! Thank you for voting every 24 hours! Free votes, Warrior Votes - all votes are appreciated and add up. Your support means the world!

We have managed to produce some amazing benefit shows for good causes with our Hall Of Fame comrades, and are looking forward to bringing you more great music for great causes soon. Win or lose, we are already winning with fans and friends like you. Thank you, familia!
×