Having dealt with censorship on social media and the media in general, Norell and Zander made their own software for their album release and livestream shows back in 2014, aka The Band Famous interactive app; but beyond this, they had a vision of opening their own independent venue also. Zander had previously opened and ran a multimedia art gallery, Karnak Gallery, in the heart of downtown Minneapolis that had later inspired several other similar styles of galleries in the Twin Cities, such as Public Functionary.
There was a documentary made about Zander and his gallery, All Over The Walls, that premiered at the Minneapolis St. Paul International Film Festival in 2011, and also went on to showcase at several other film festivals, winning "Best Featured Documentary" at Highway 61 Film Festival in 2011. In a similiar fashion, Zander - with Norell's help this time - wanted to try again only this time a full-on venue for livestreaming not only his multimedia art, but for their combined collaborations and live music with their indie online music collective the Hall Of Fame and radio station.
Circa March 2010 - Aug 2010
256 N 1st Avenue, Minneapolis, MN 55401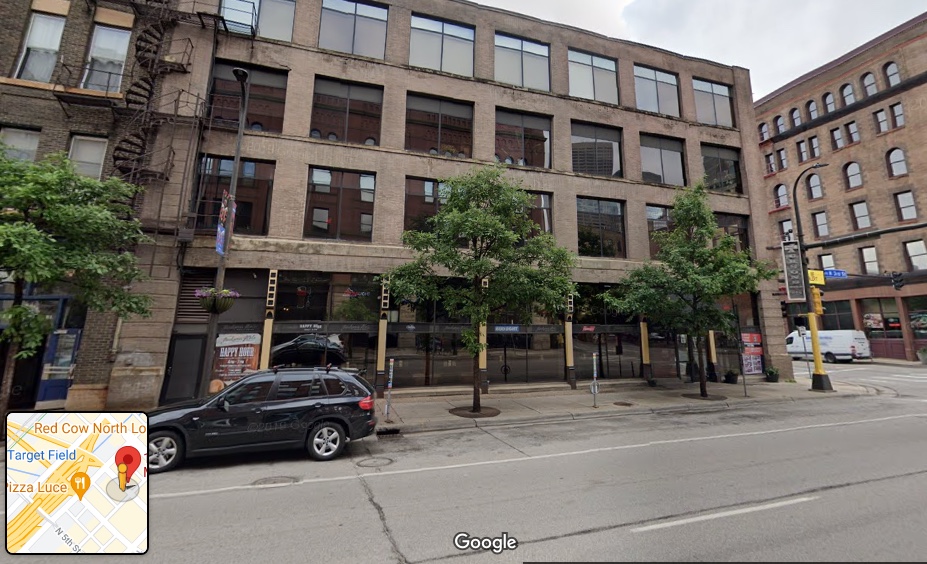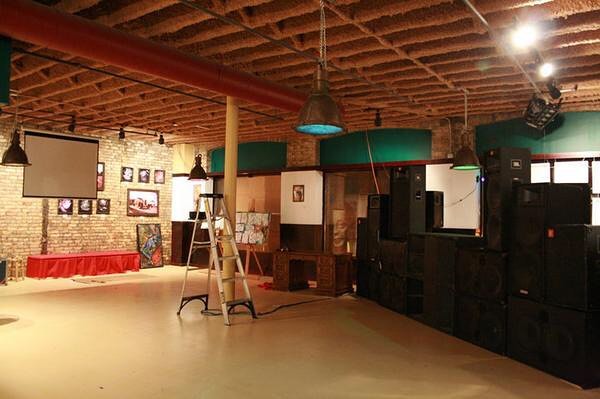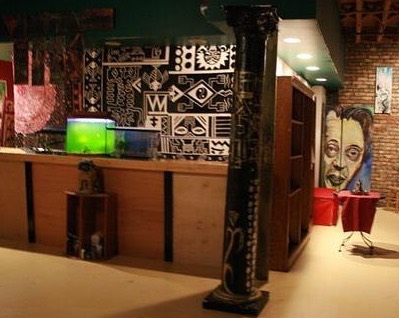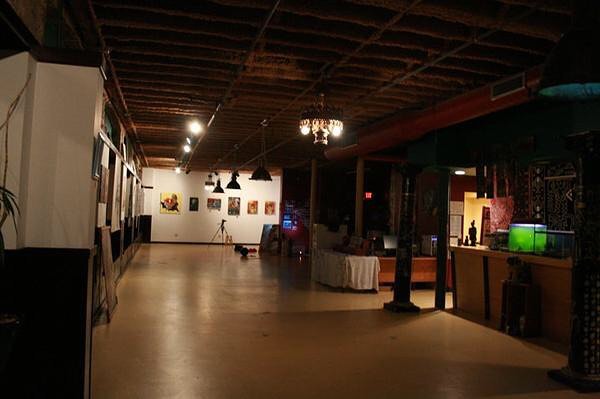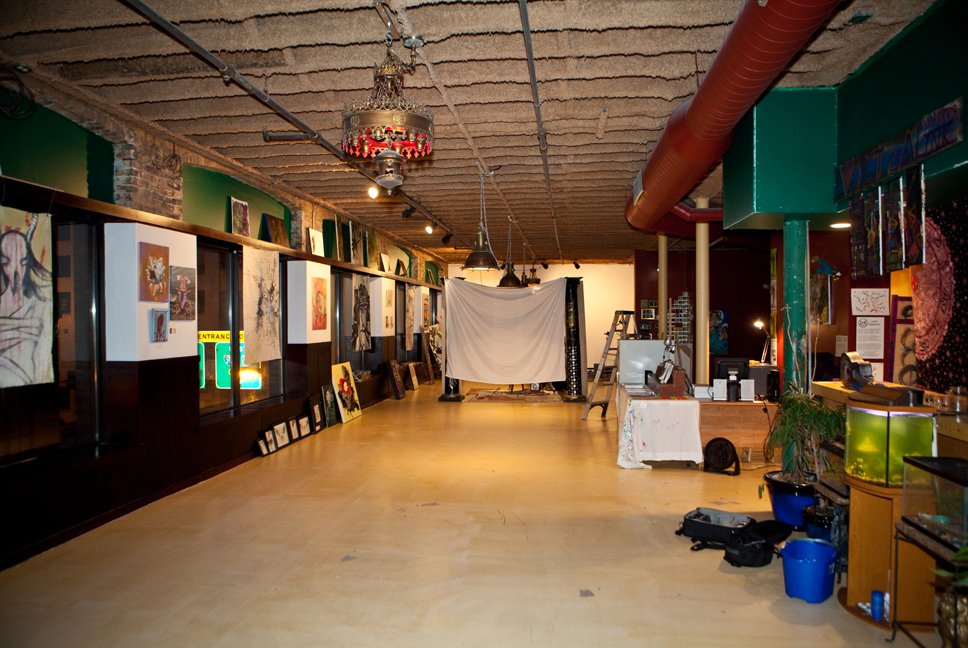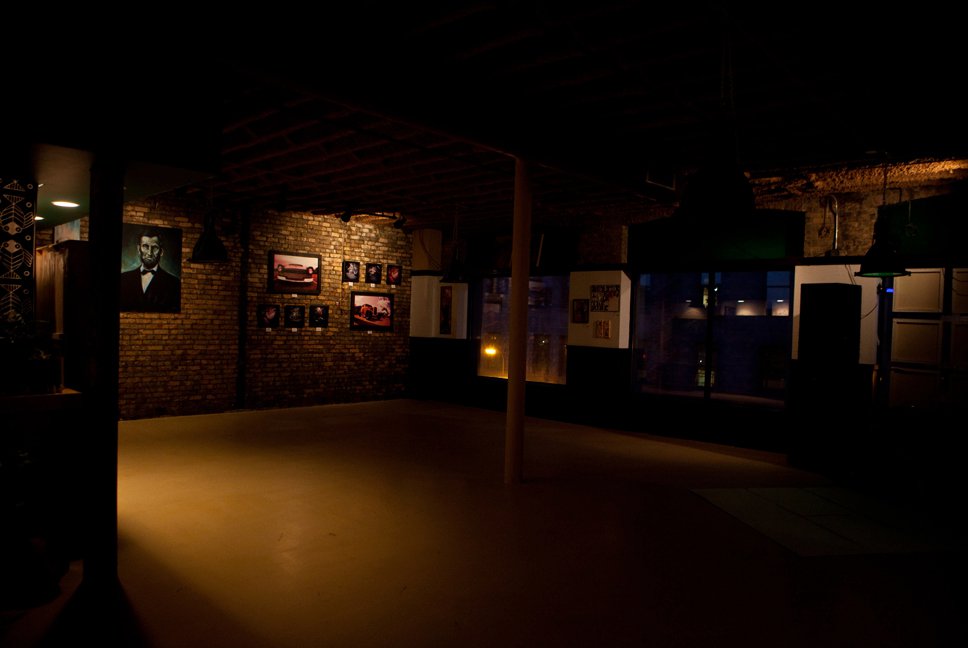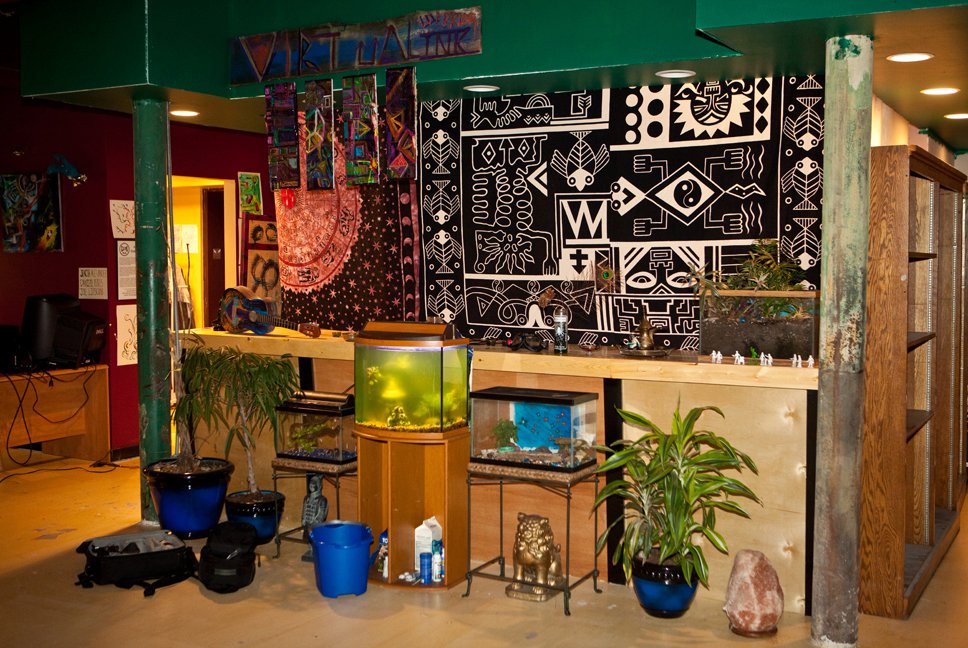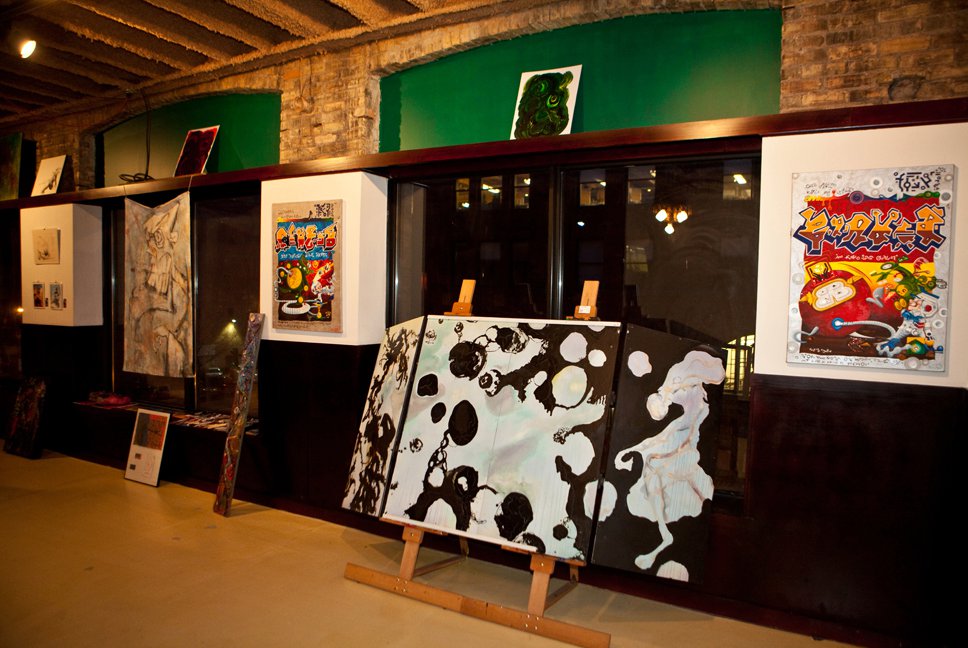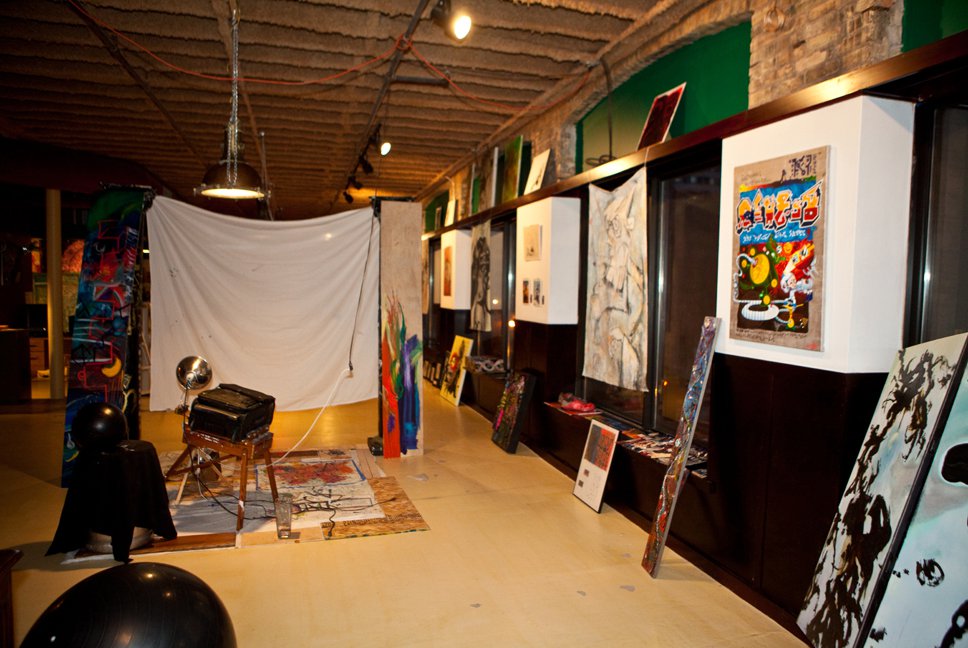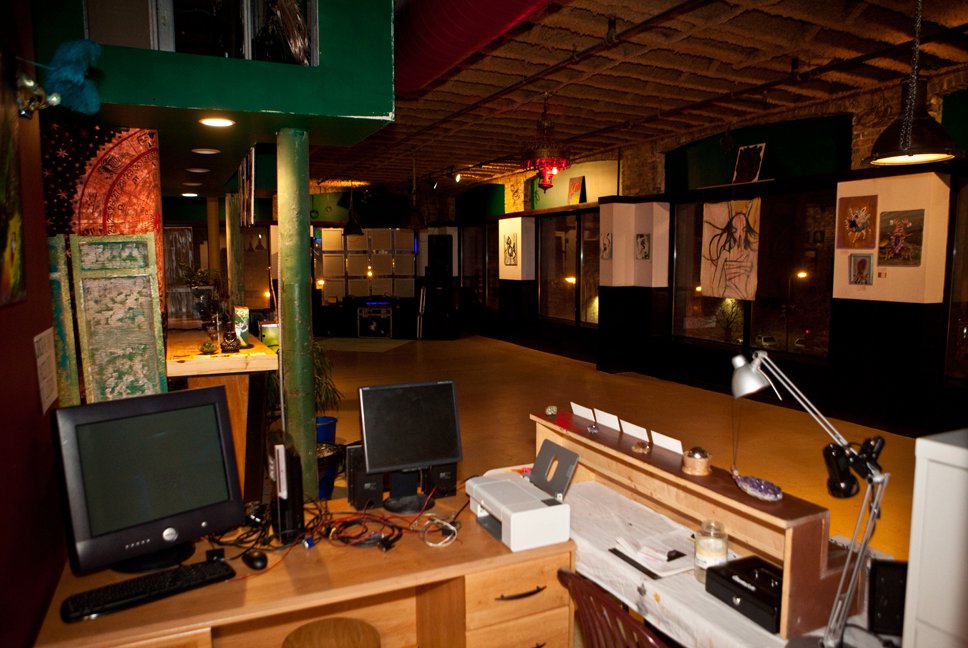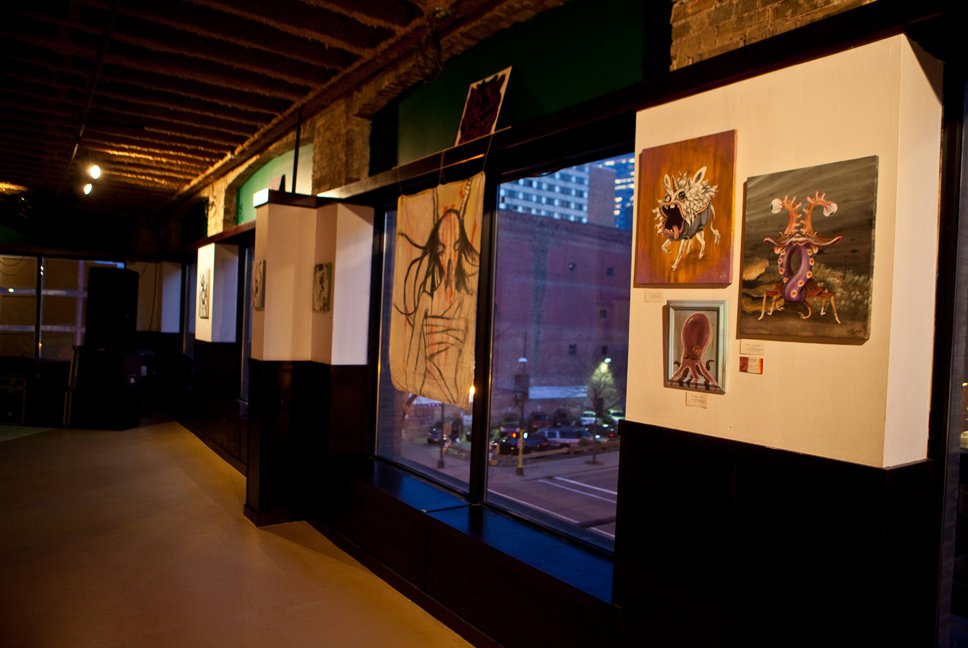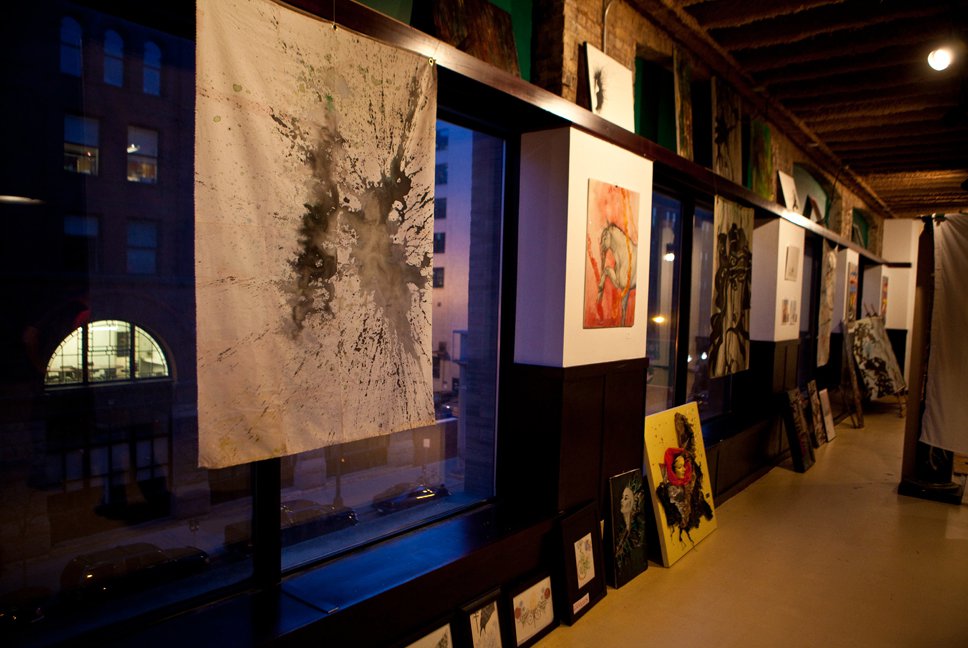 "PARTY FOR A PURPOSE"
If you were there you were there, and you were part of rock n roll history.
Circa Oct 2017 - Feb 2019
2004 East 1st Street, Los Angeles, CA 90033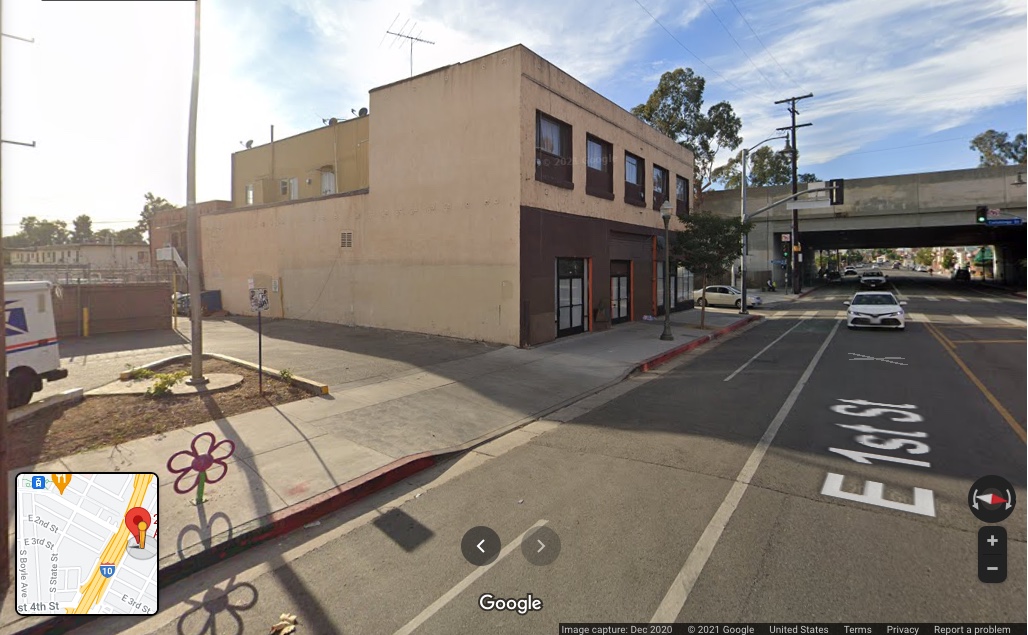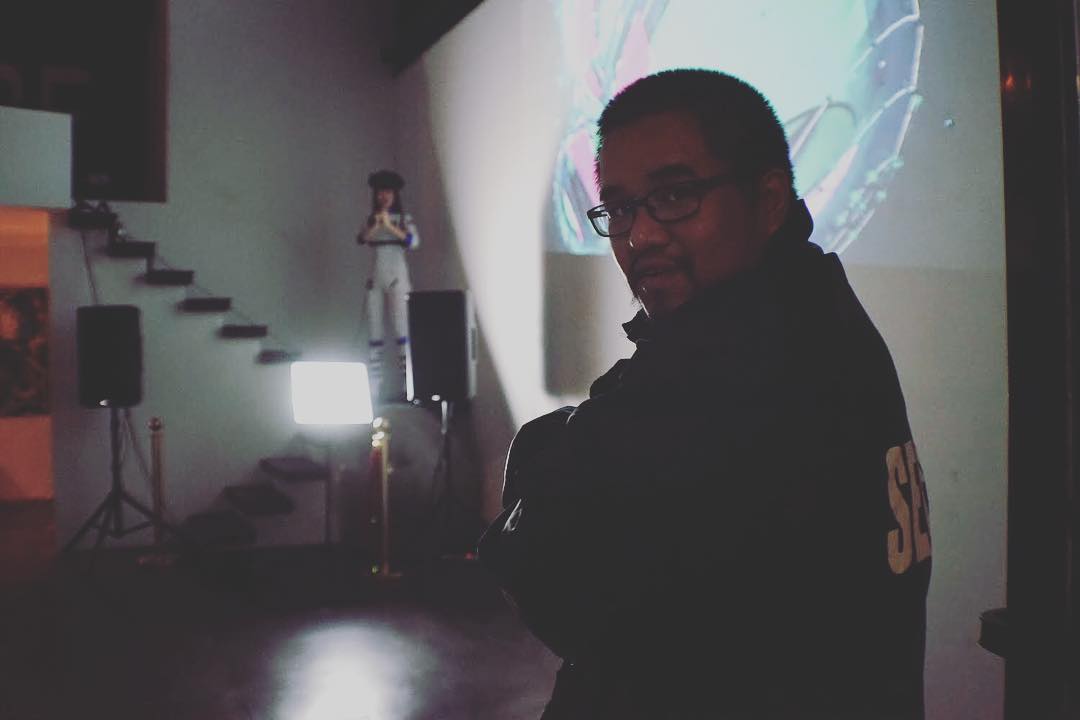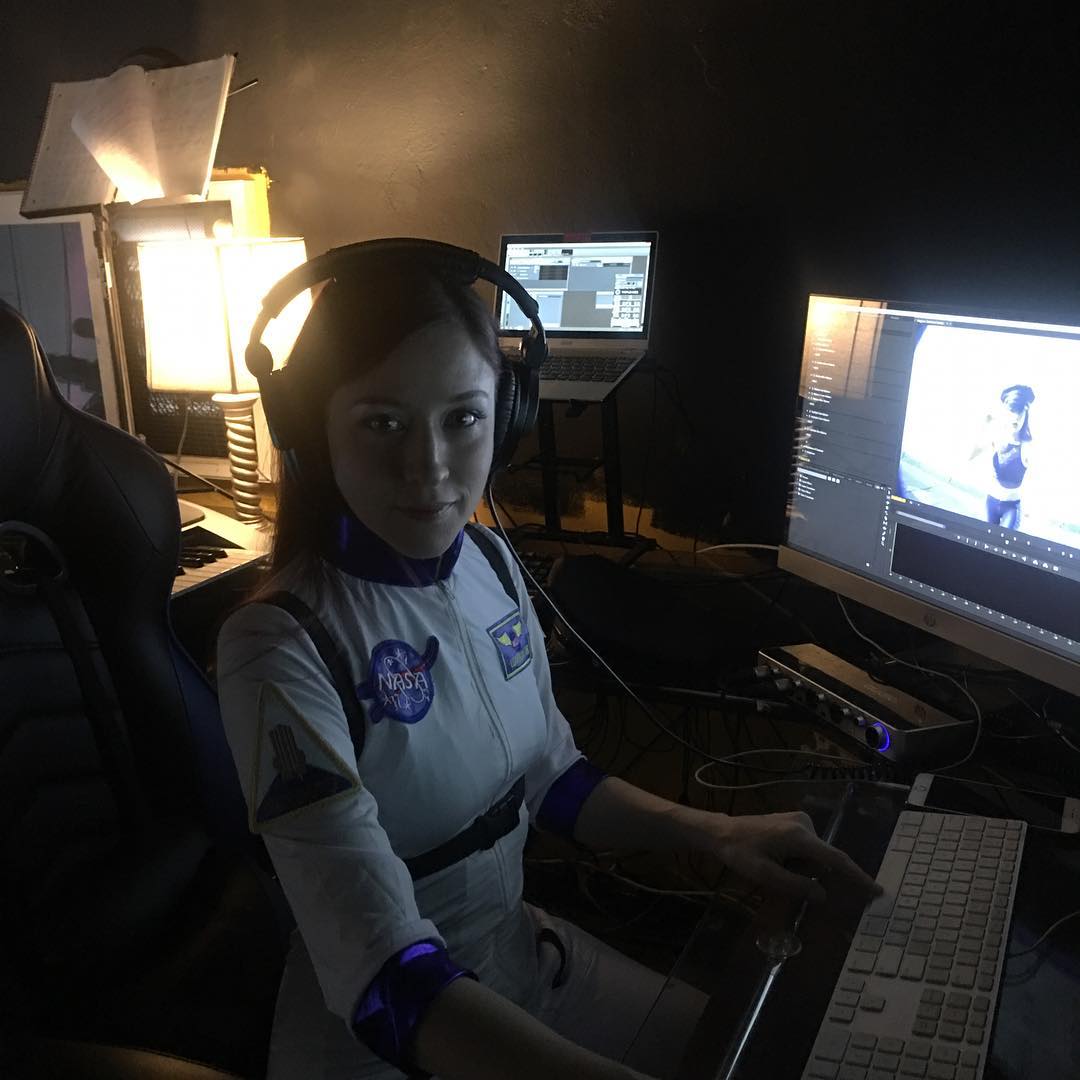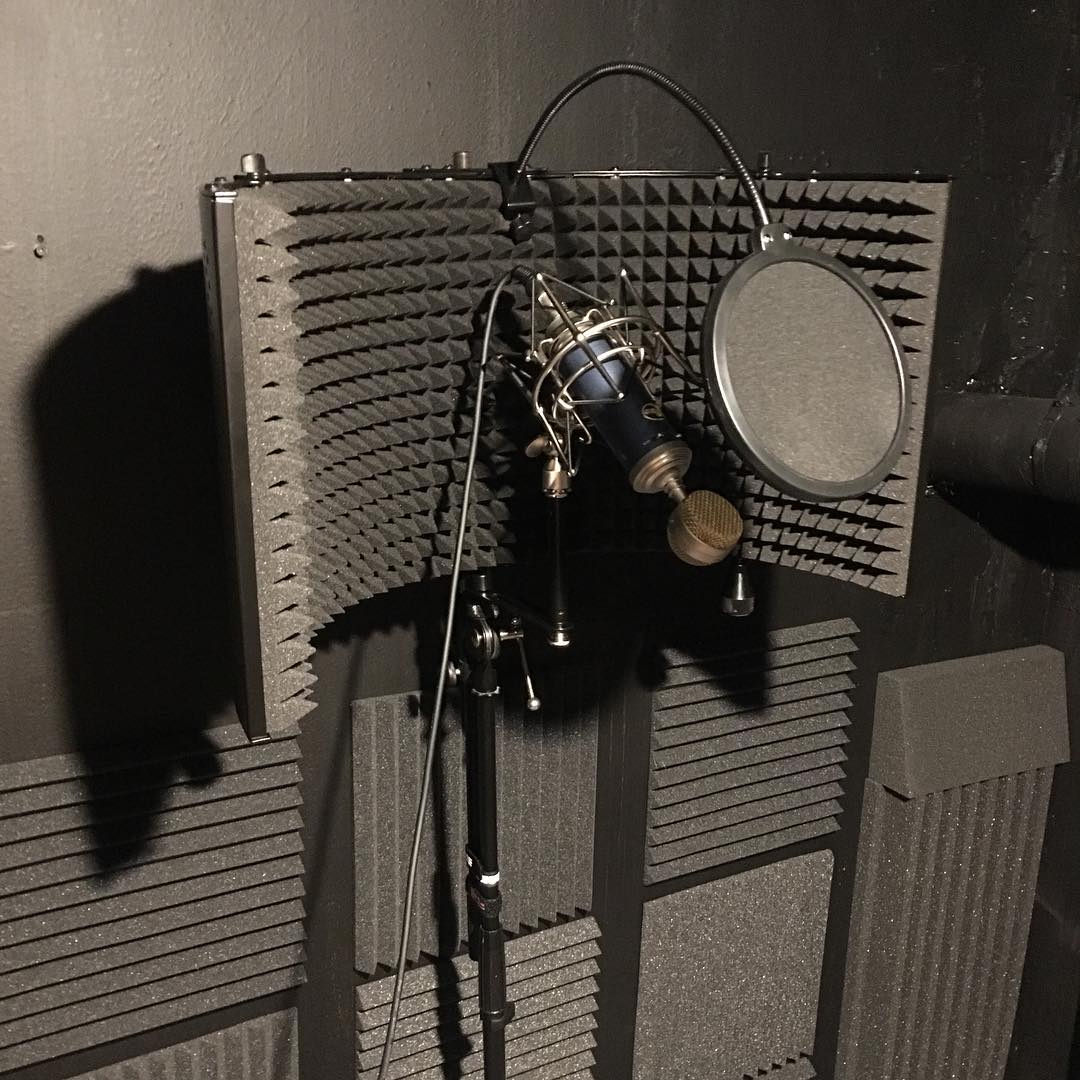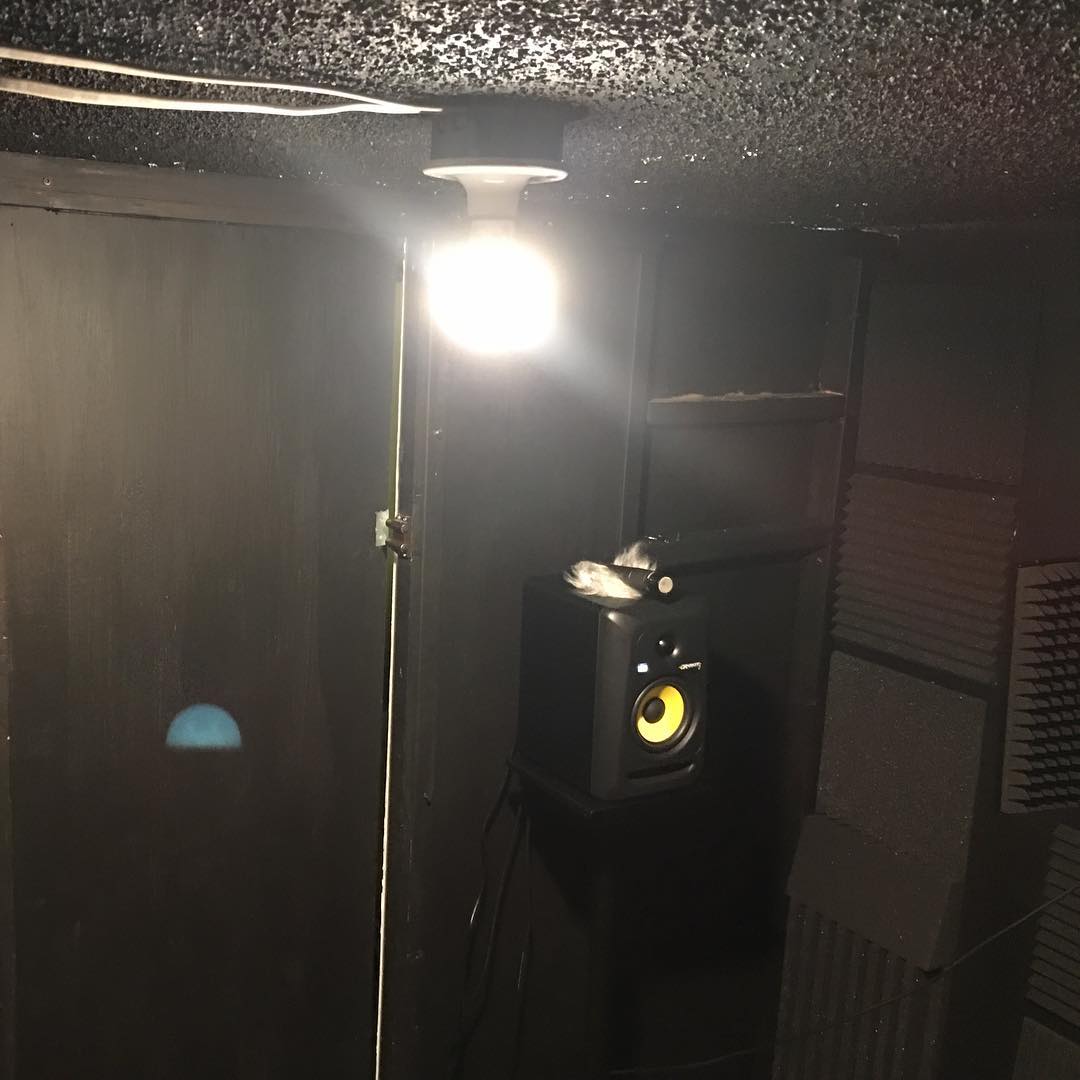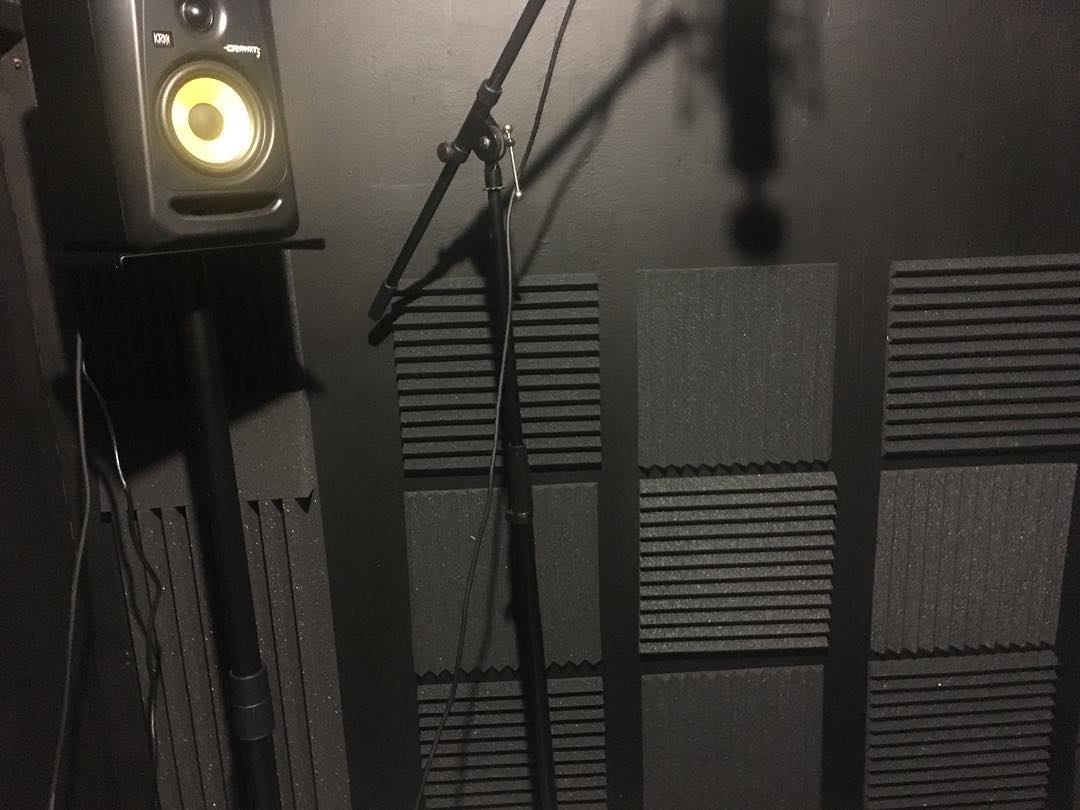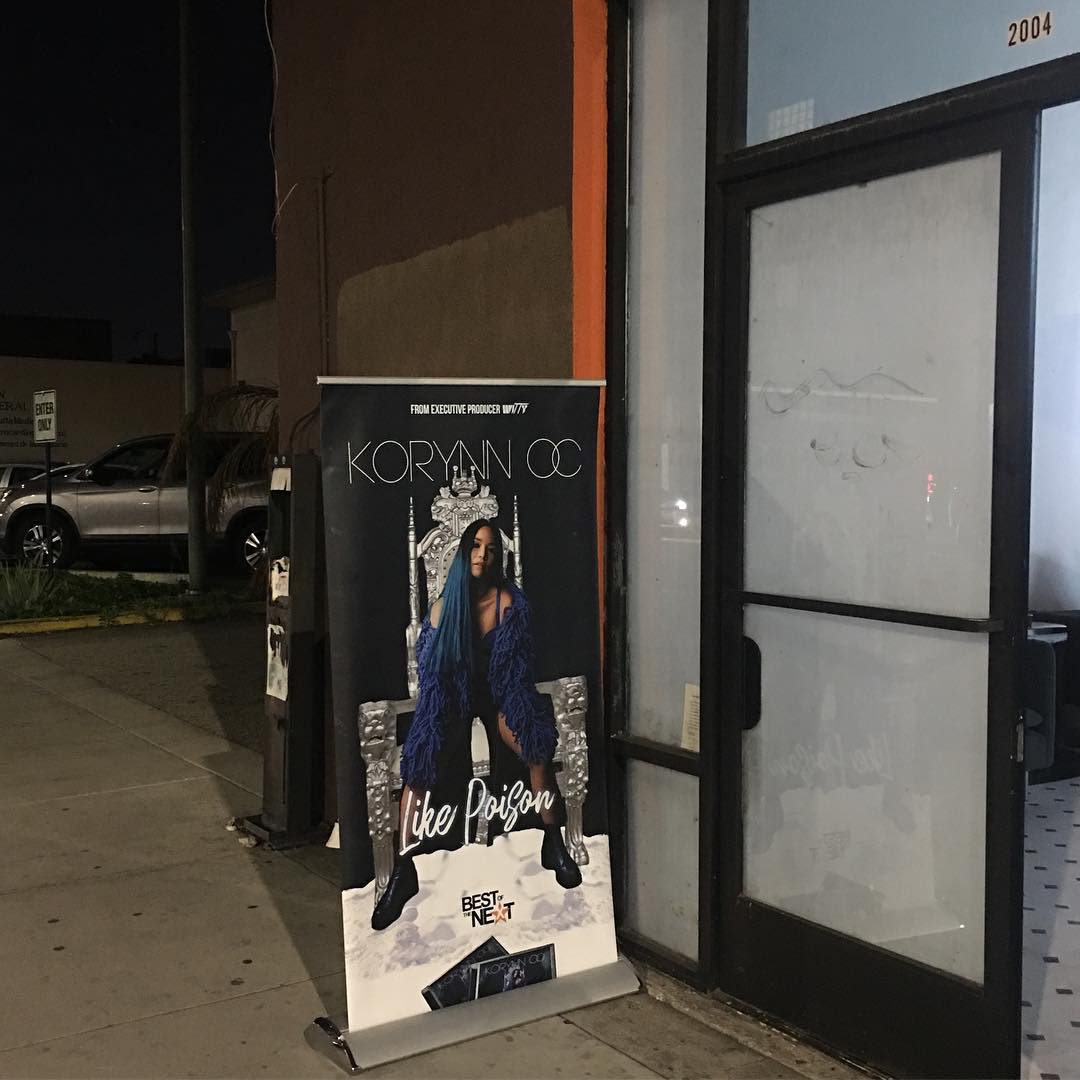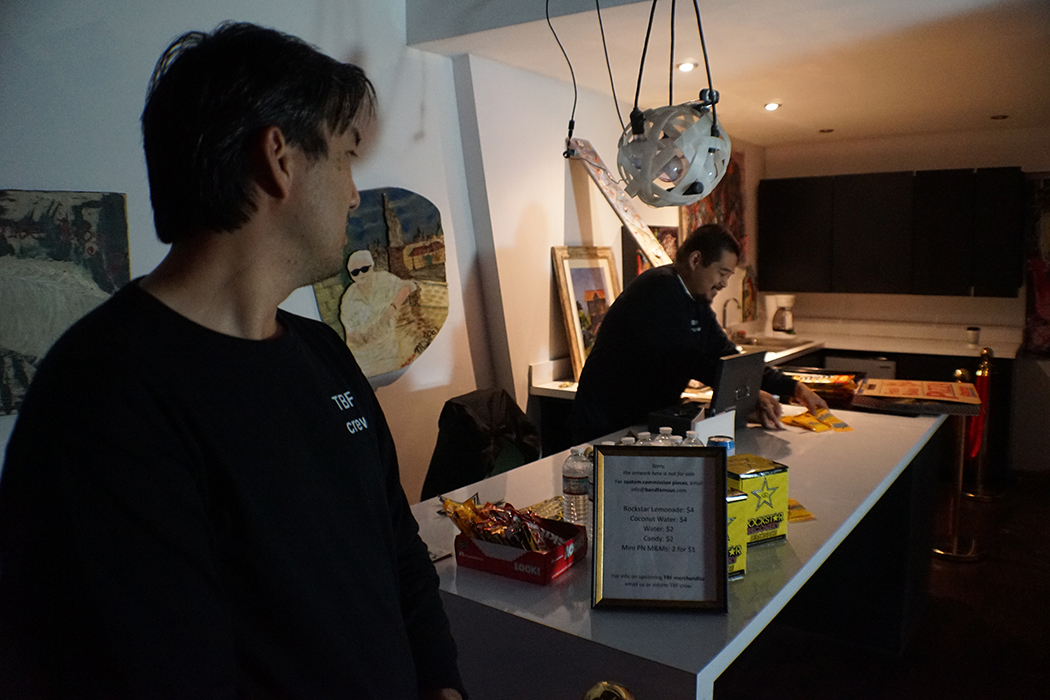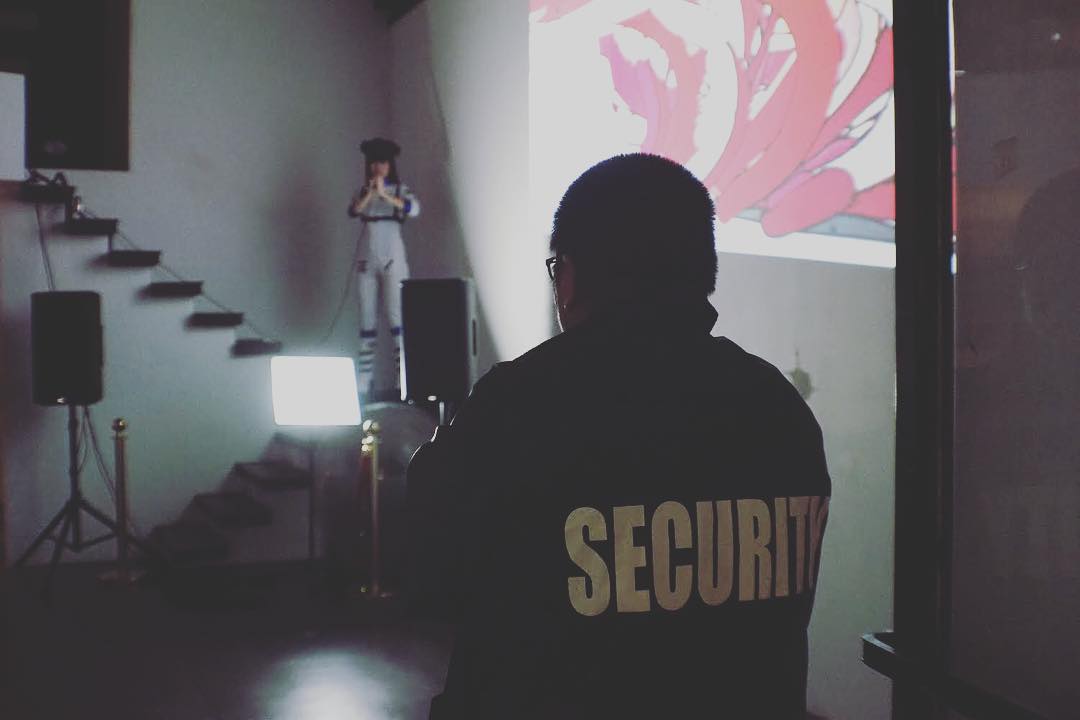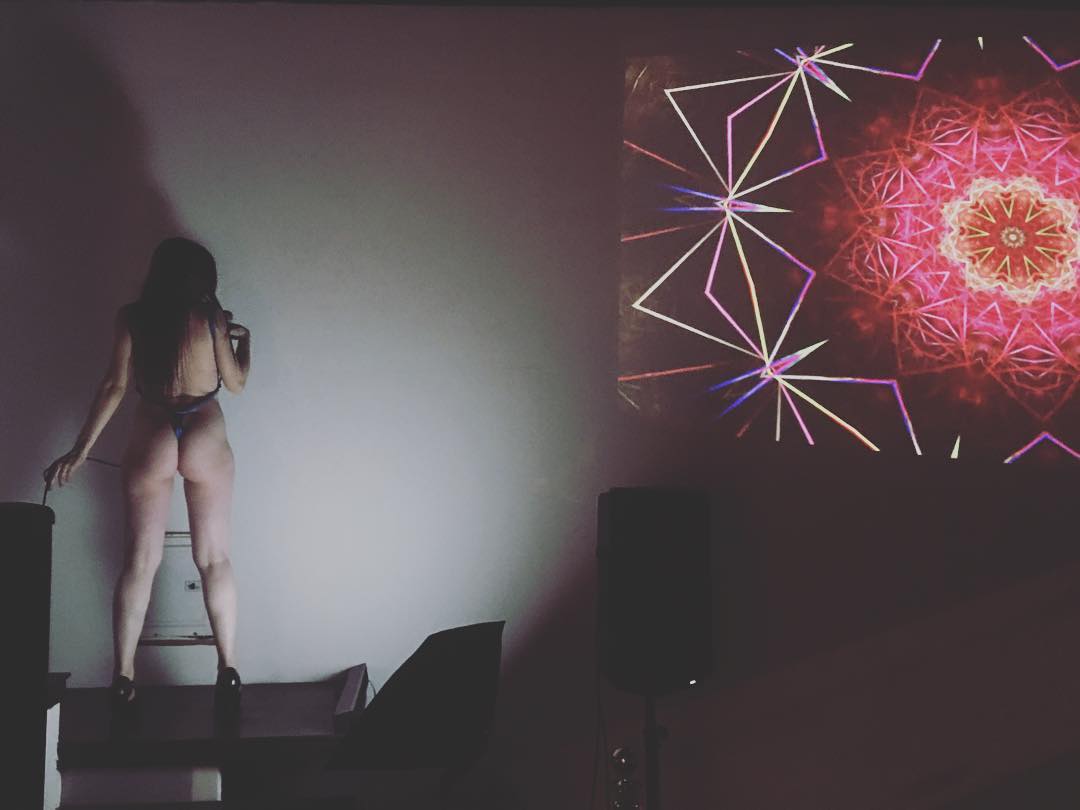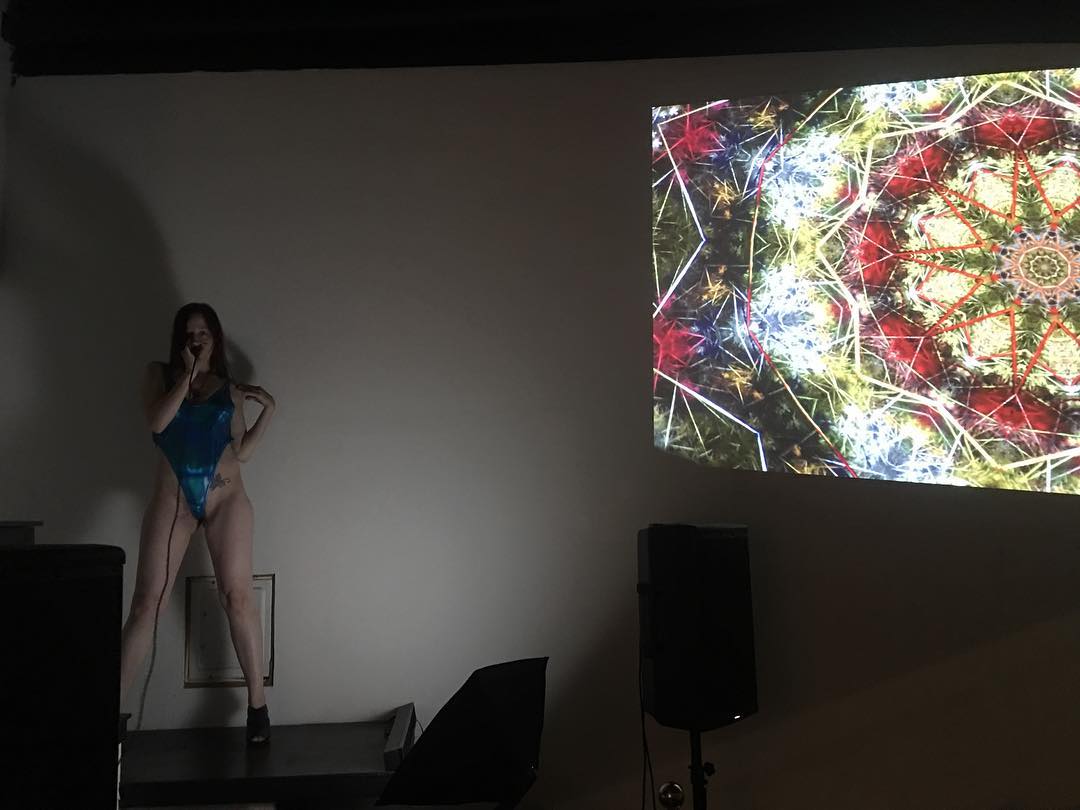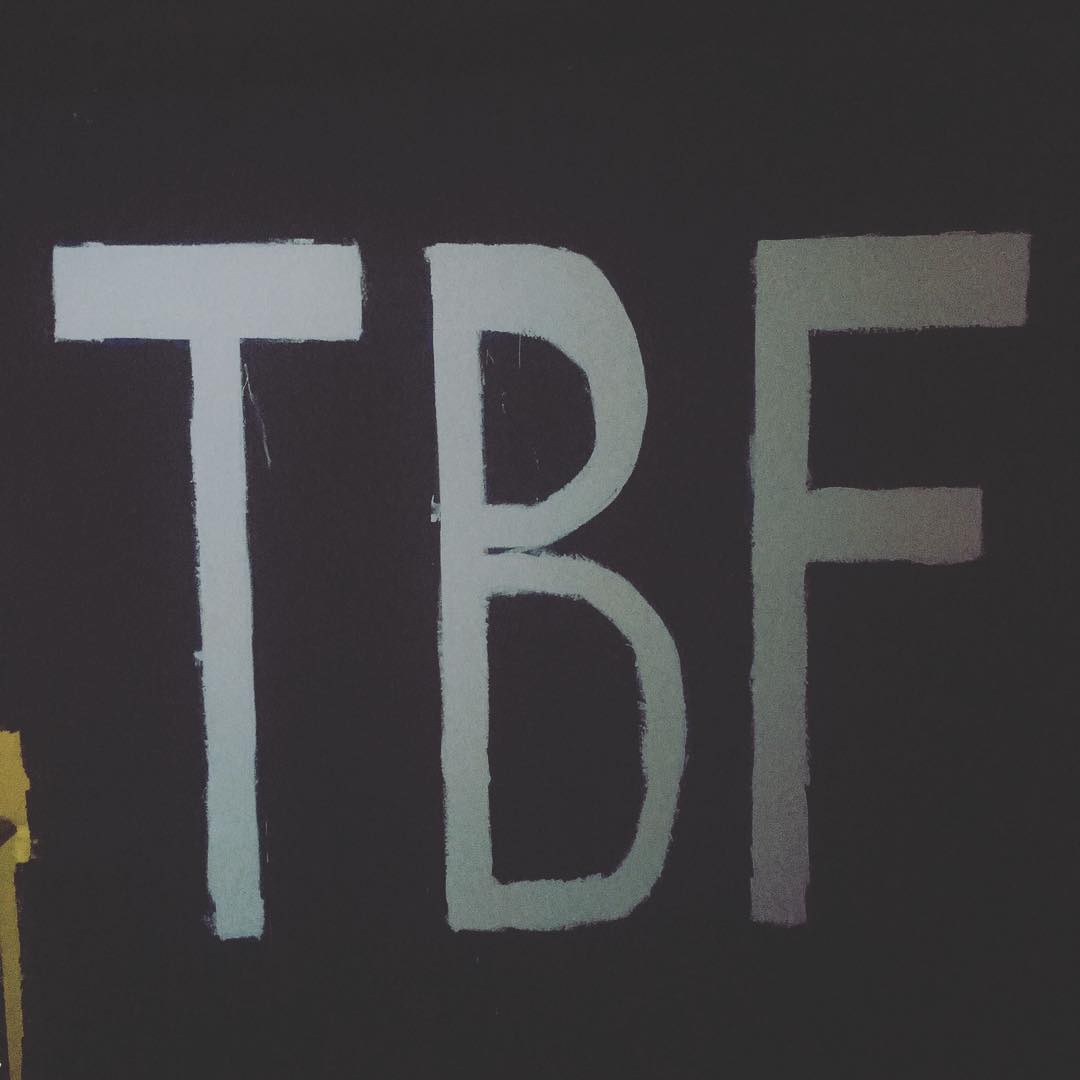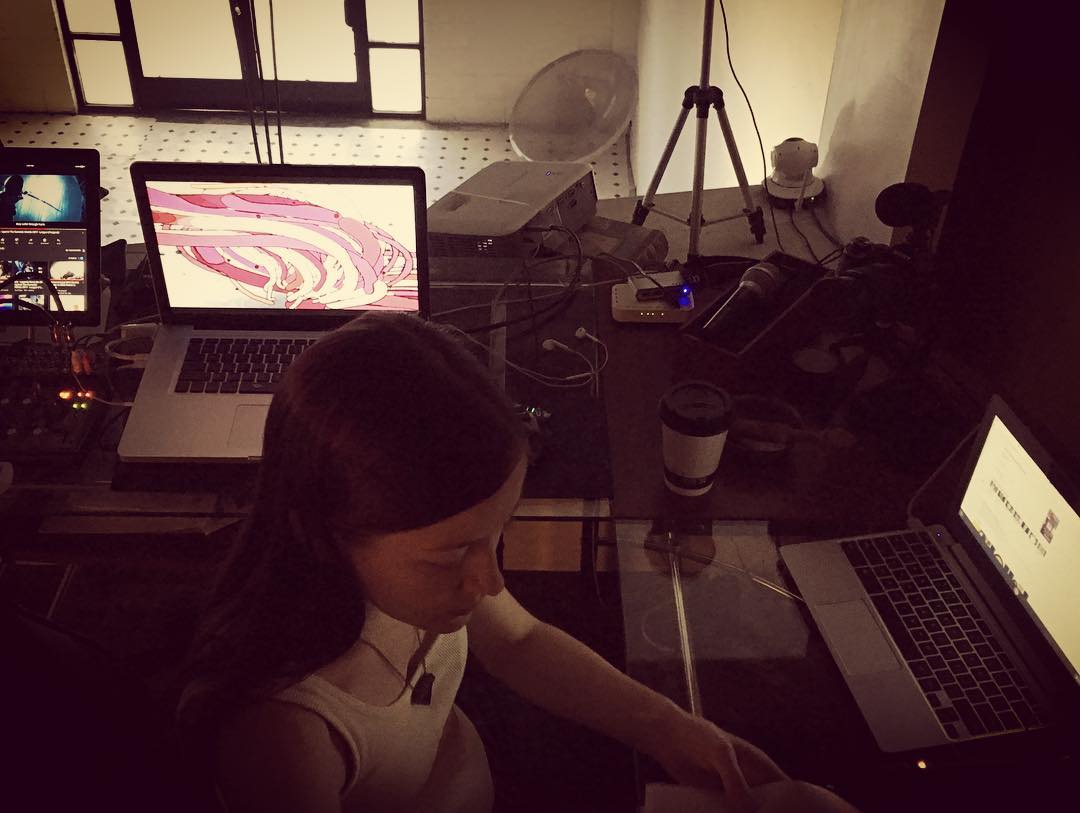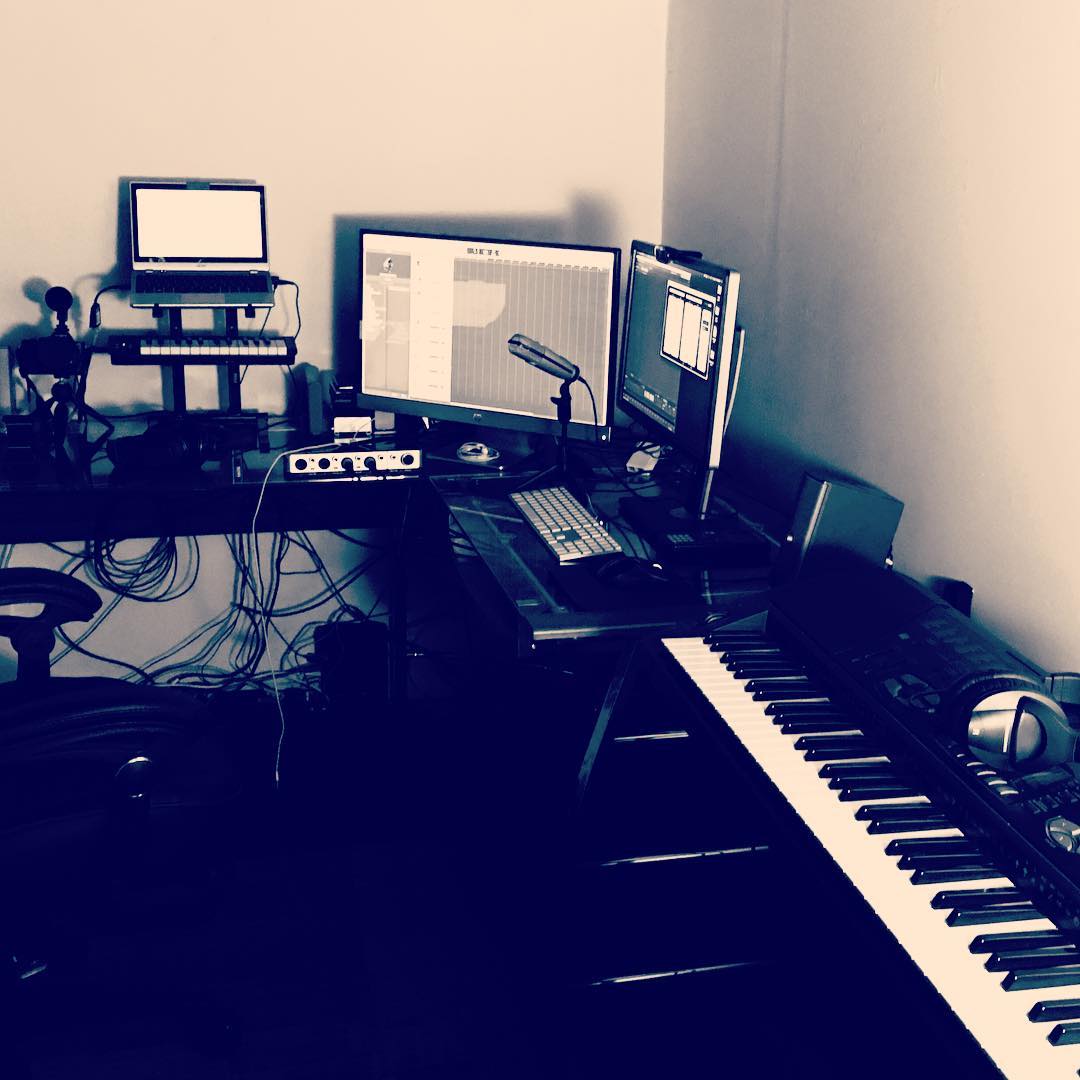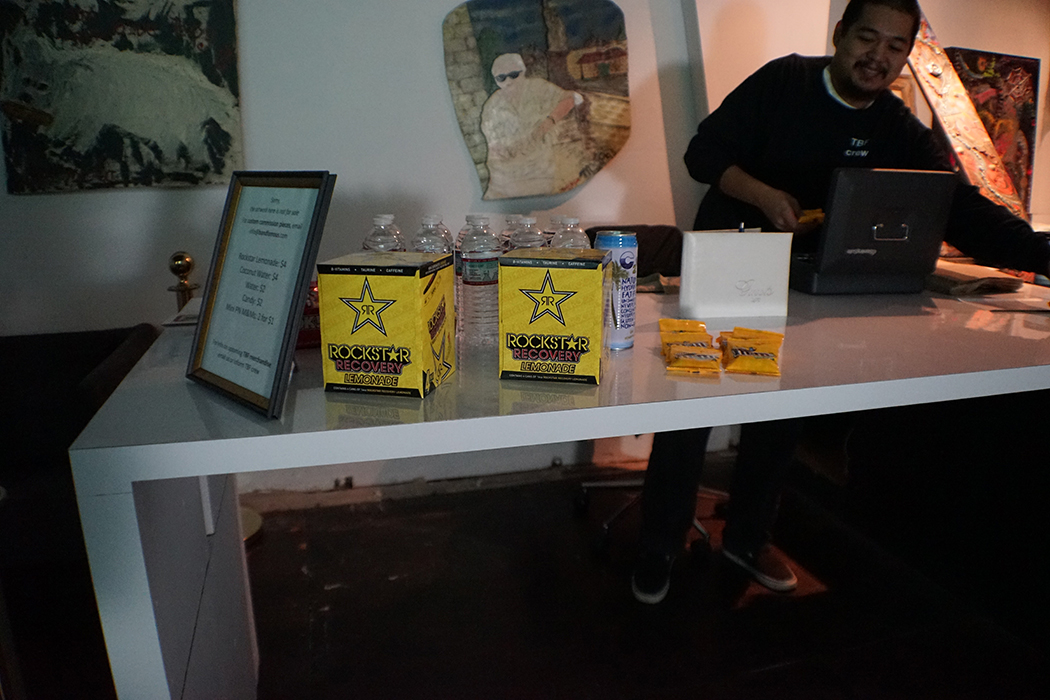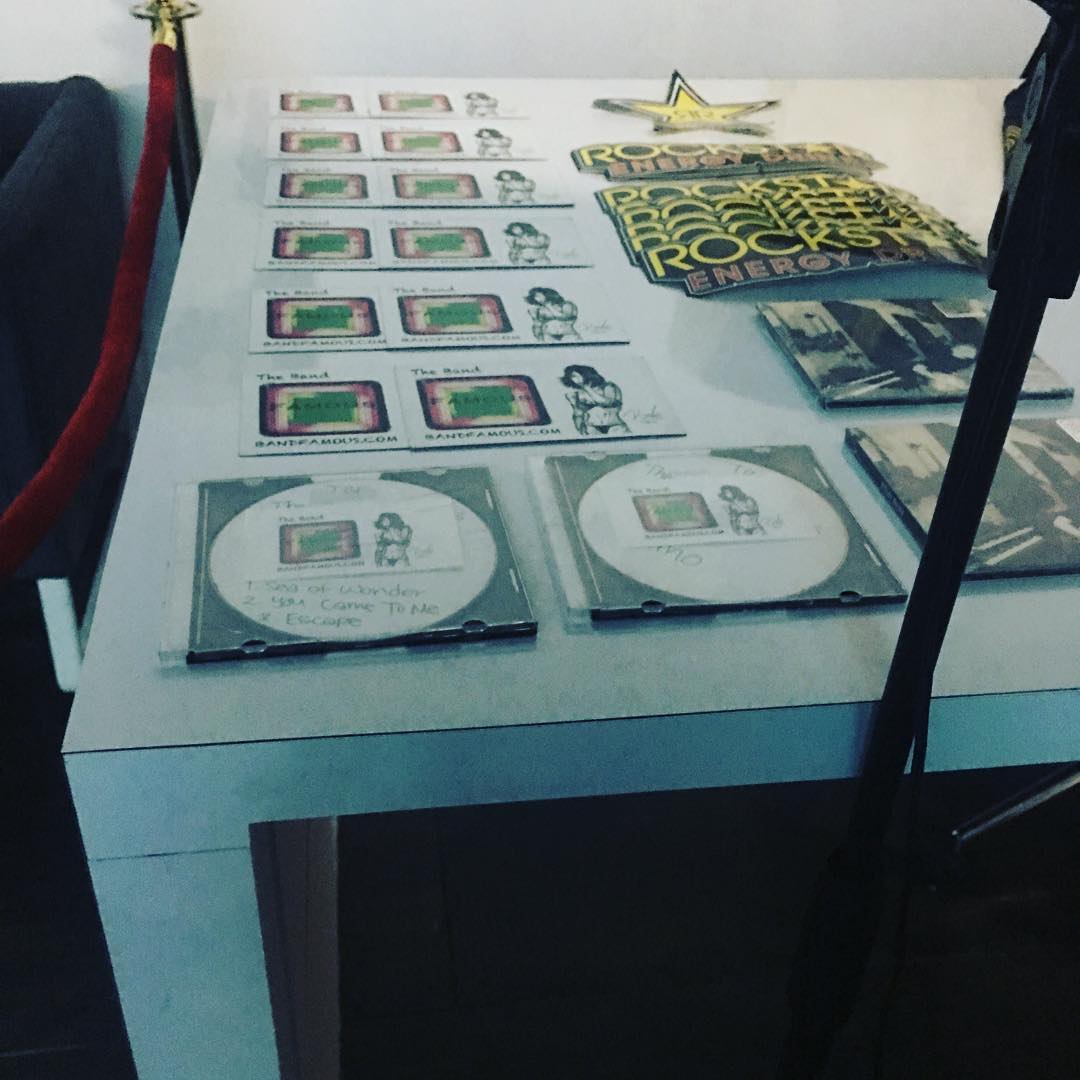 This was a live/work space that was both our recording studio and production as well as a live music venue. It took us time to renovate as it was in need of serious renovations. Upon renovations being complete, we hosted and produced private and public events. Private events included a private VIP screening of our self-produced music video for "Emotional Scatter". Public events included "Follow Your Dreams", a food drive and benefit show for Los Angeles Regional Food Bank featuring performances by Crown, Dakotah Faye, and Korynn OC. This would be the first time Los Angeles would be graced with these three artists' performances. We raised money for the LA Food Bank and delivered two big boxes of food. We also produced the "Love Affair" Valentine Benefit Show for American Heart Association with Korynn OC co-producing and performing along with artists DRYX, and EXXY.
There were more events in production and planning, but sadly our landlord had not maintained the building well, and some bad rainstorms saw our ceiling caving in, with water destroying some of our studio equipment. It was a major blow, and it forced us to move our venue location, which was incredibly difficult with our stage alone weighing over 300lbs.
Circa March 2019 - Feb 2021
3920 East 3rd Street, Los Angeles, CA 90063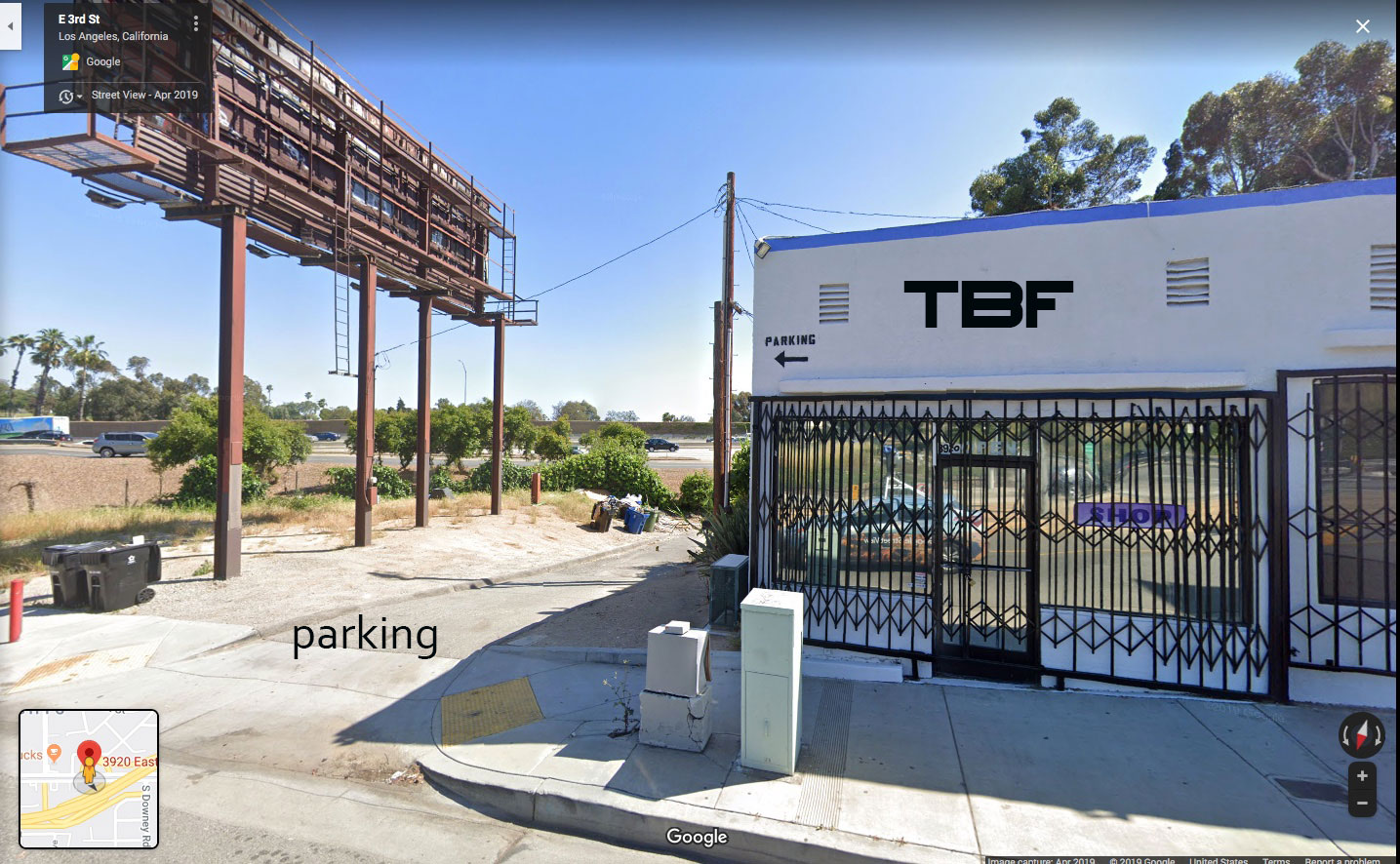 In addition to our recording and production studio and live music venue, we added a custom neon sign in the window, a sandwhich board sign for the sidewalk, as well as registering our business to Apple and Google Maps, and we upgraded from street parking to a private parking lot.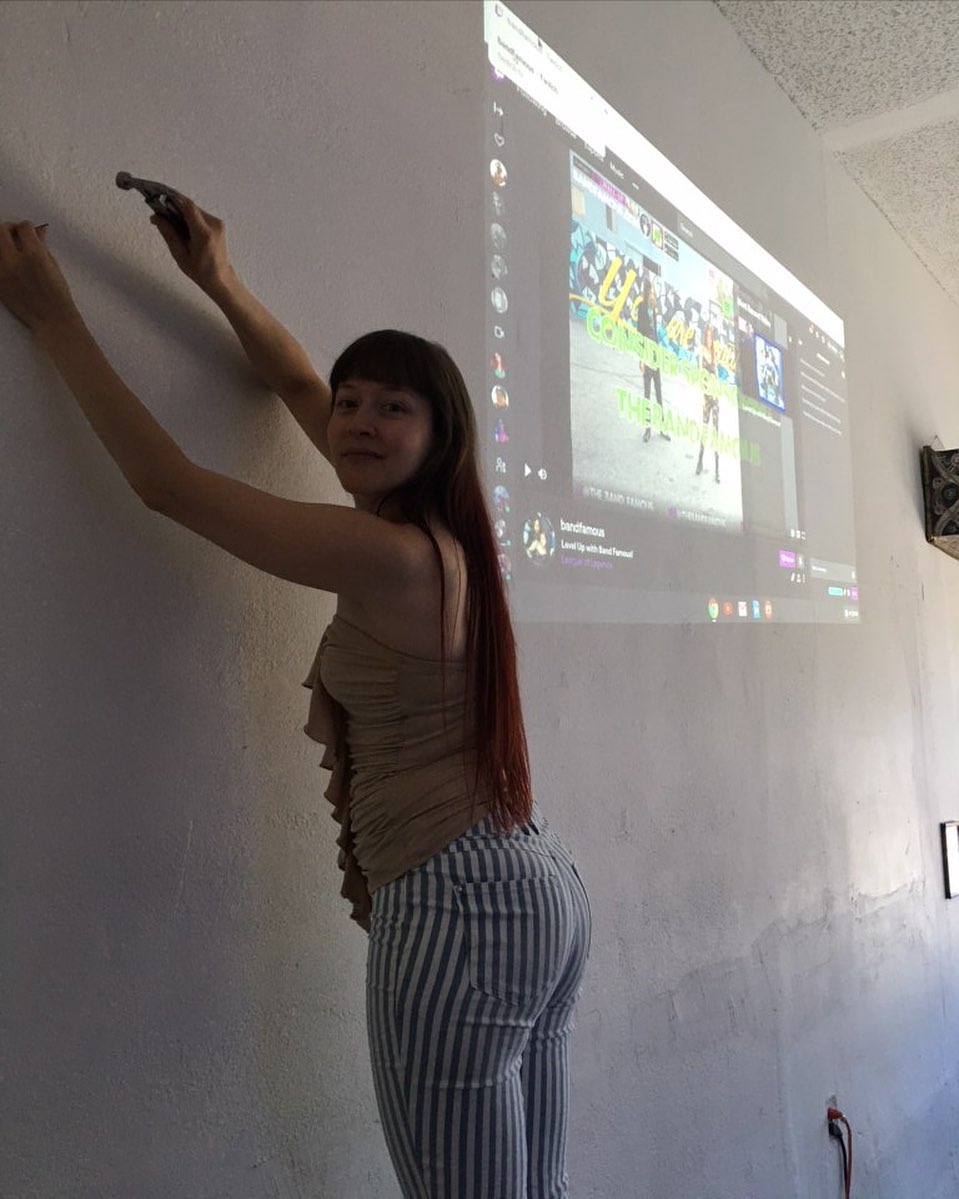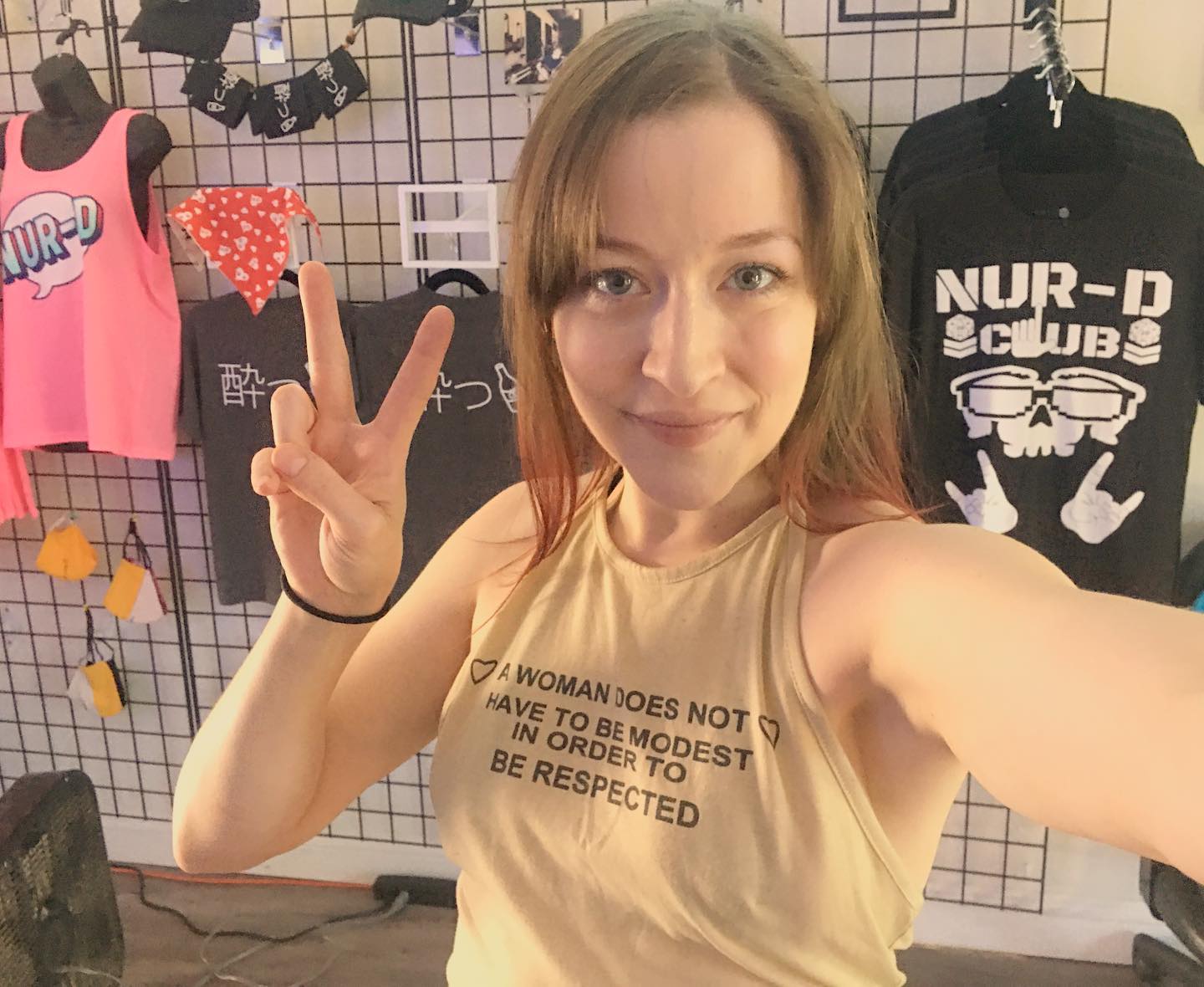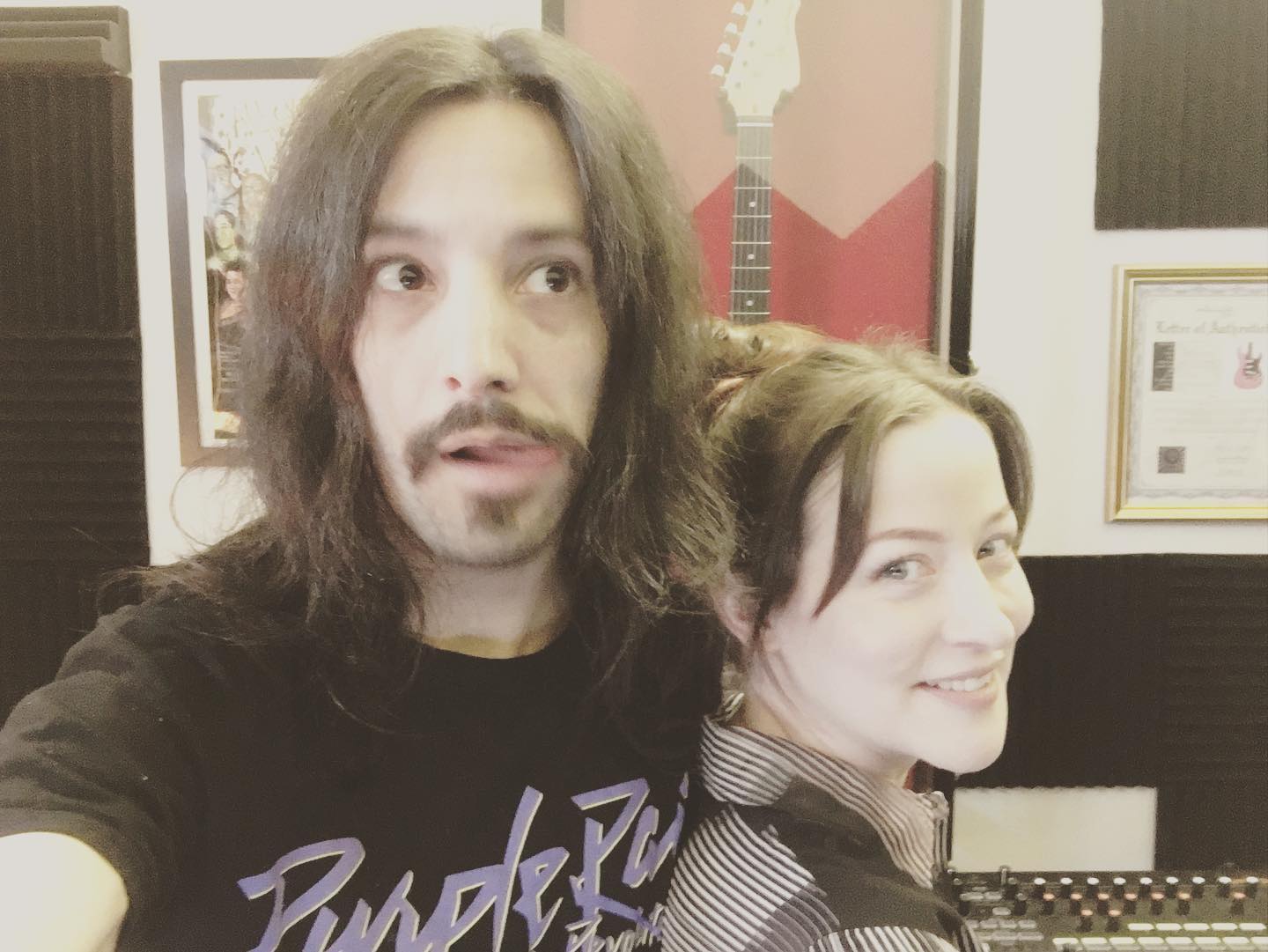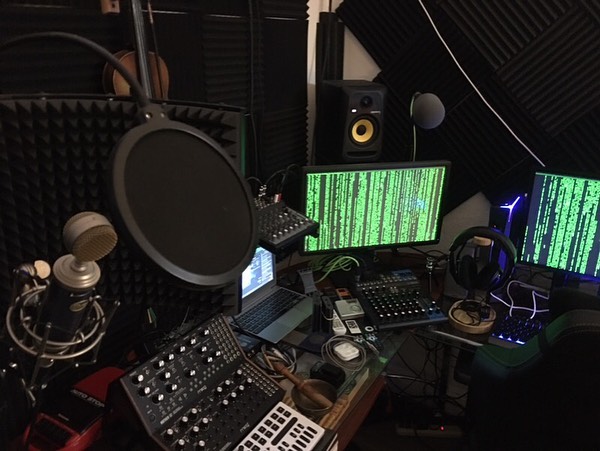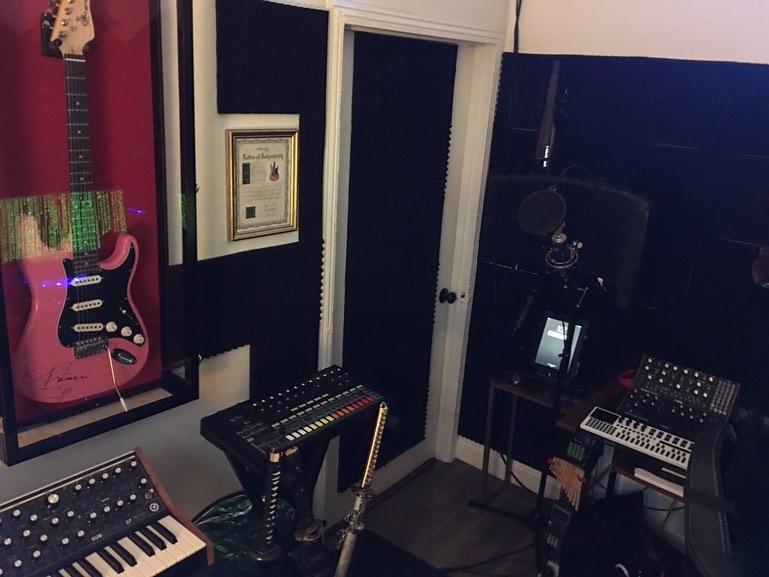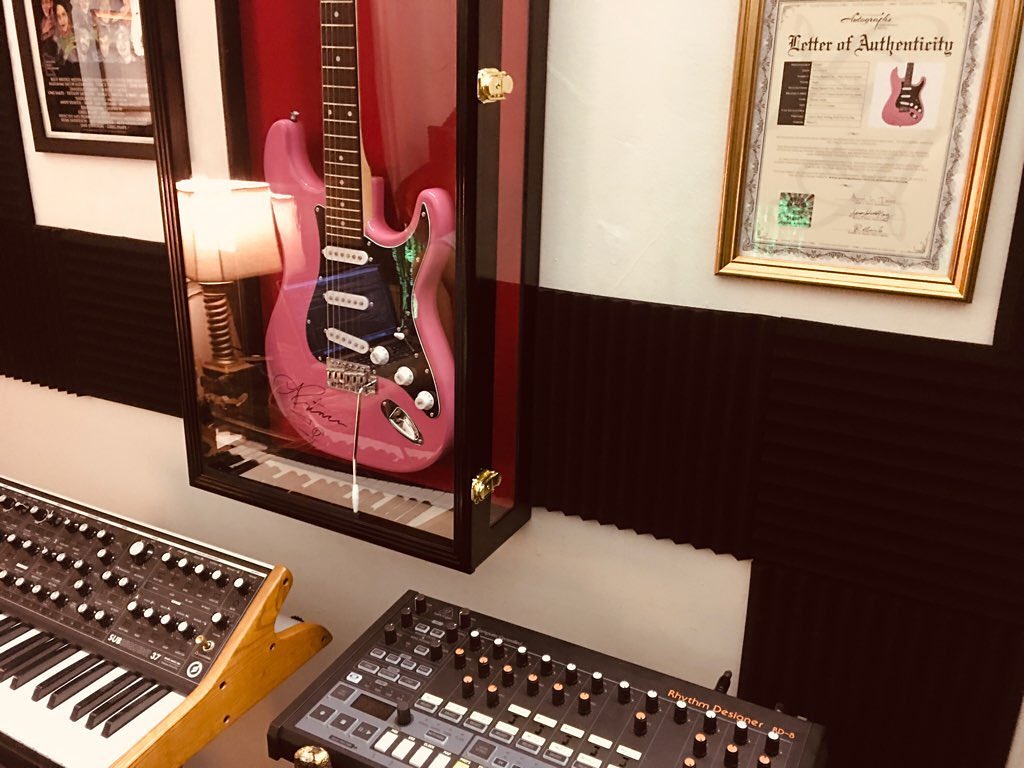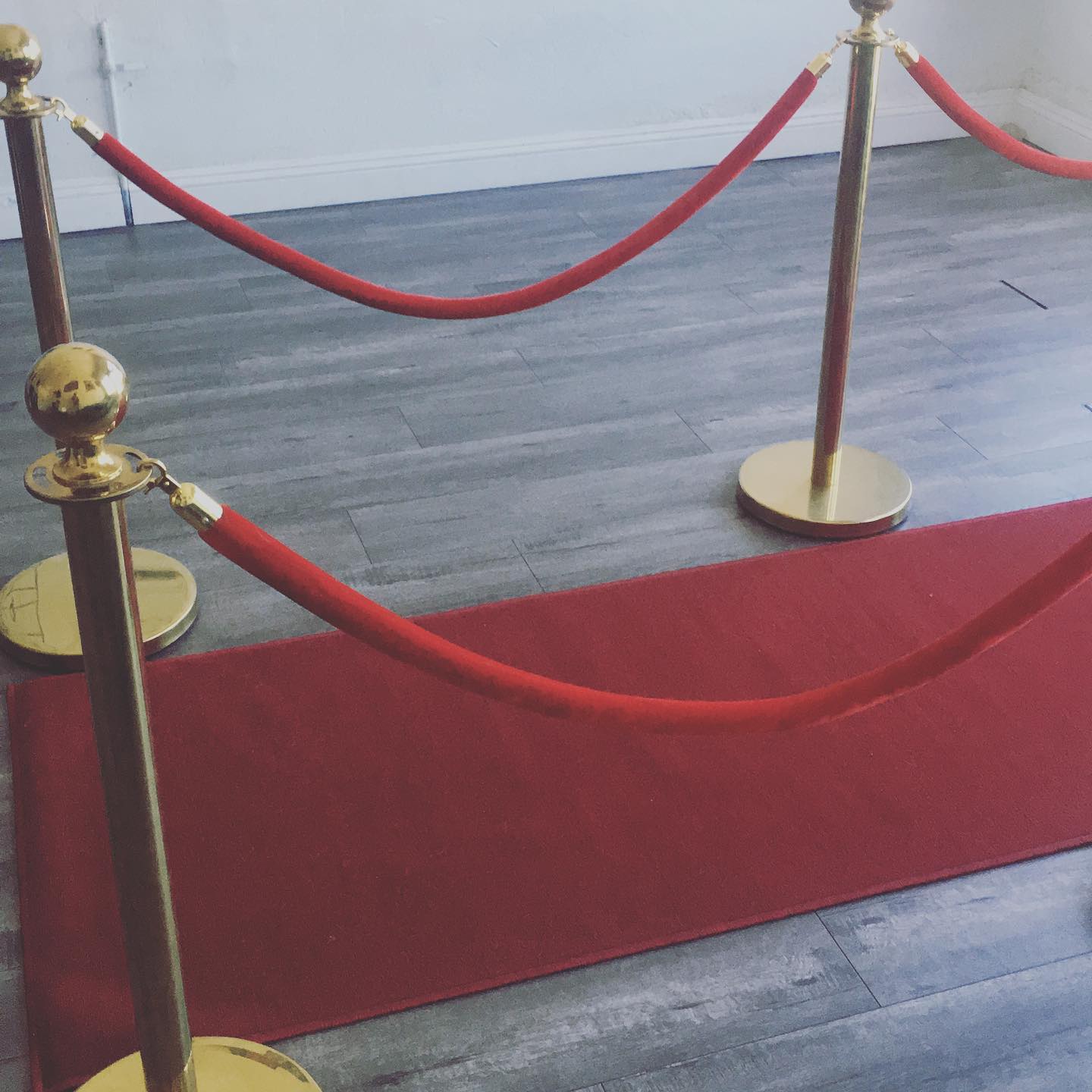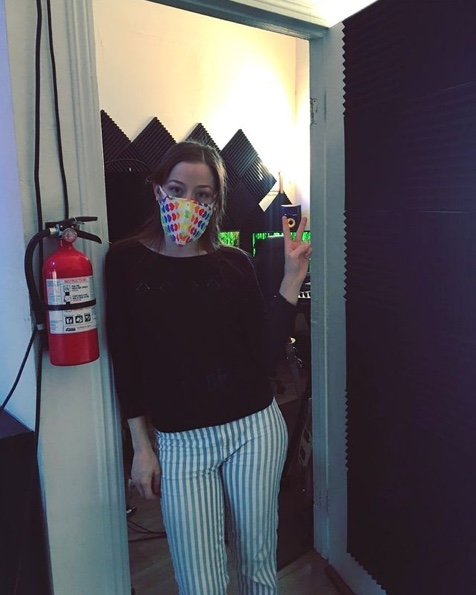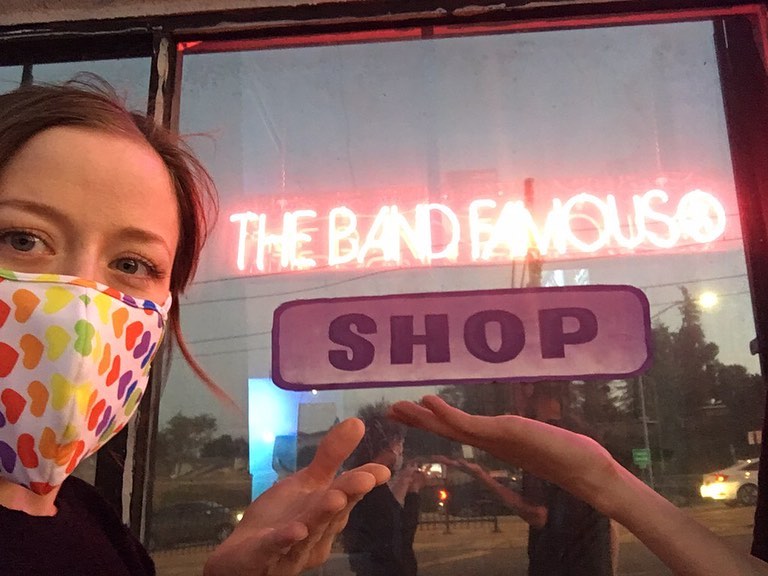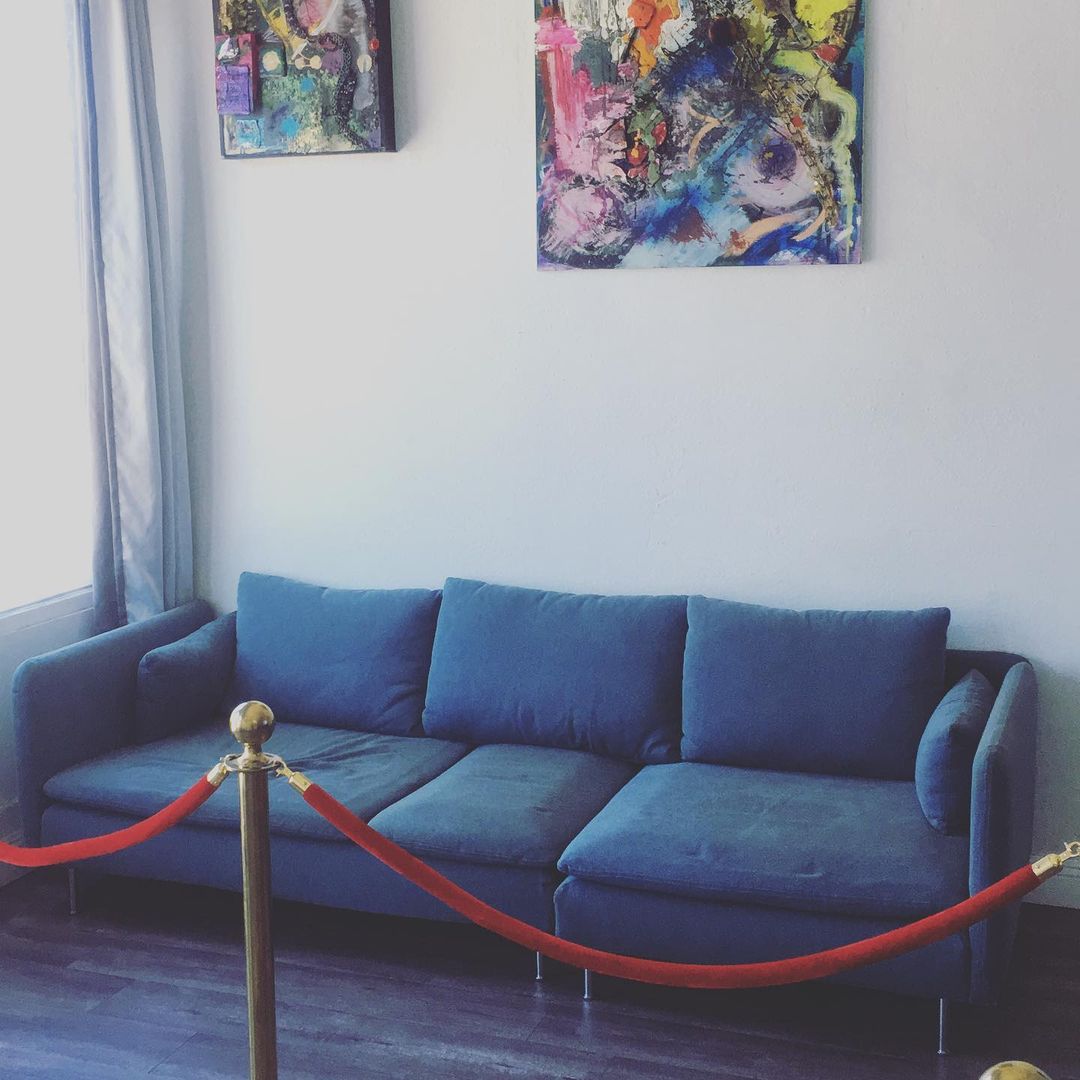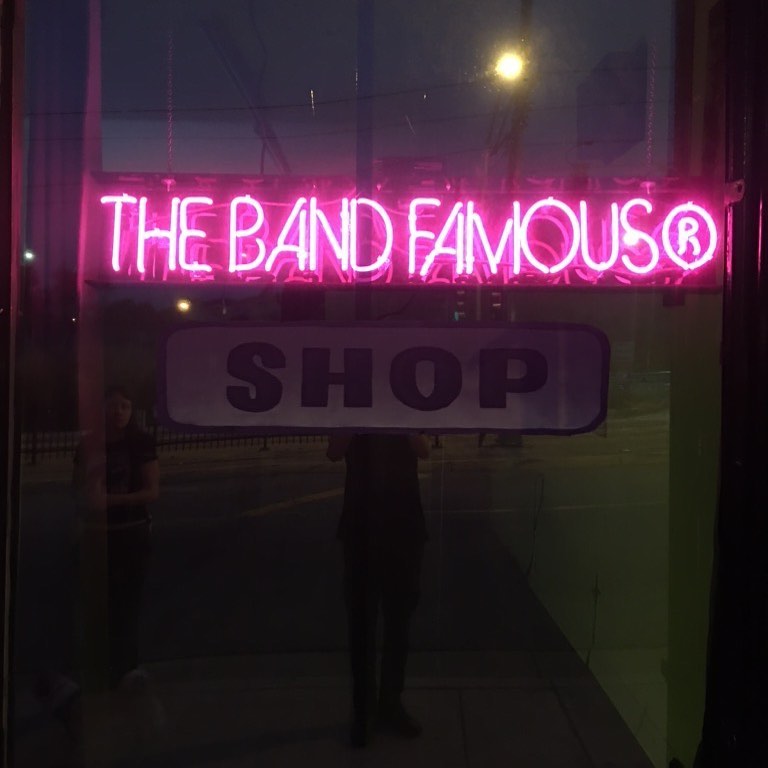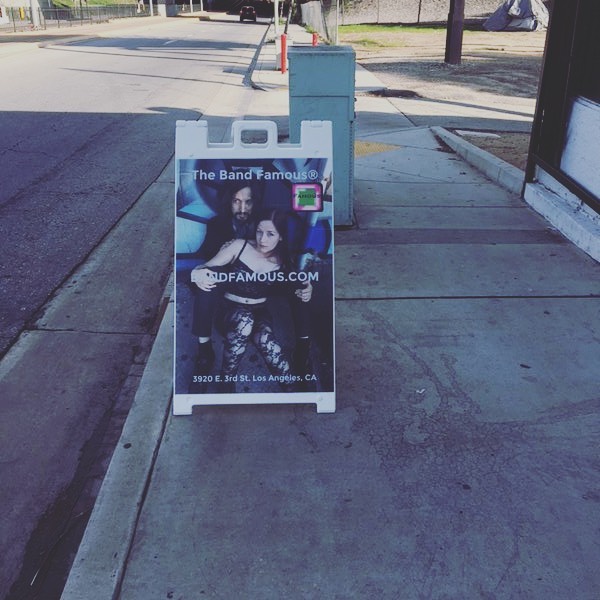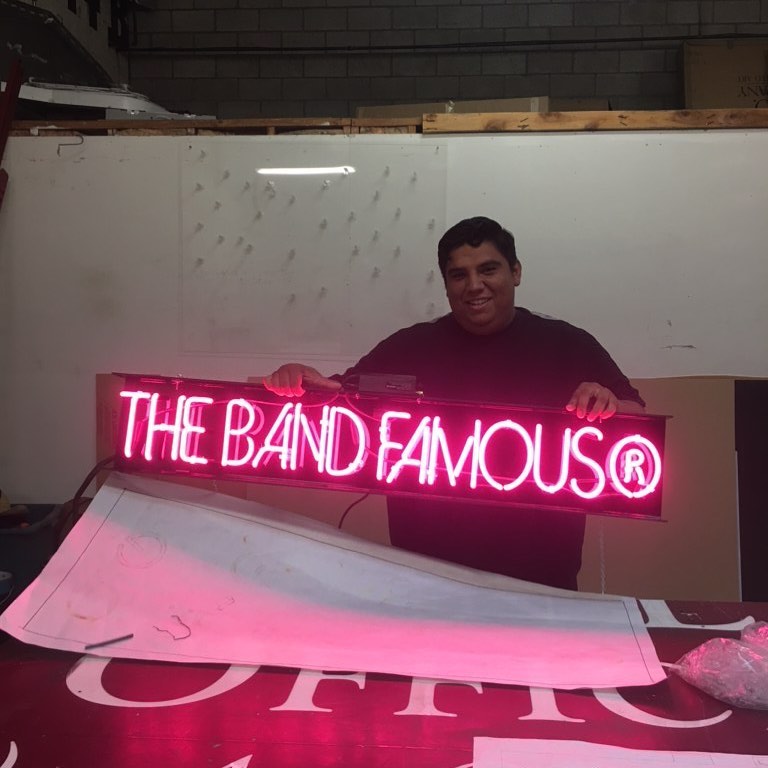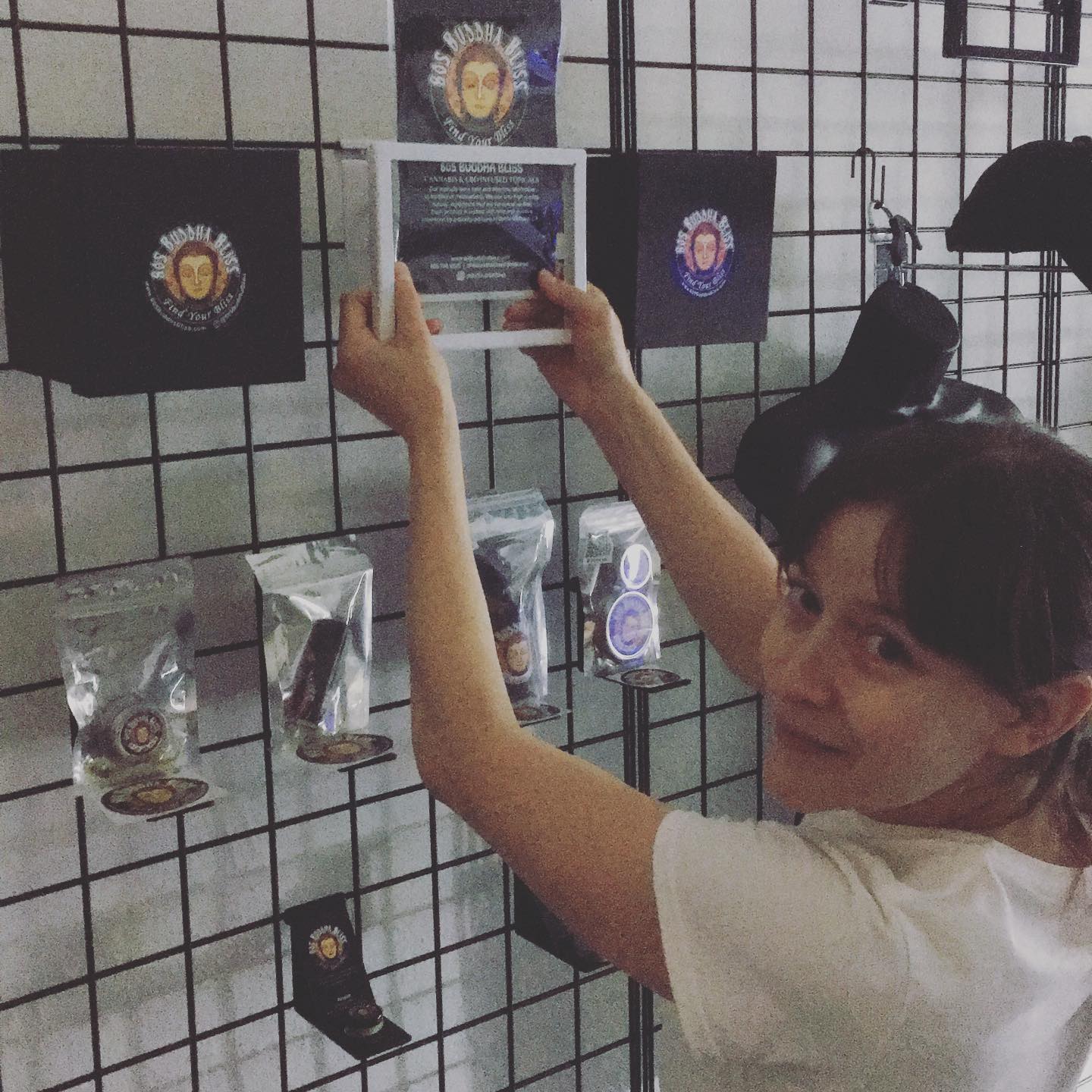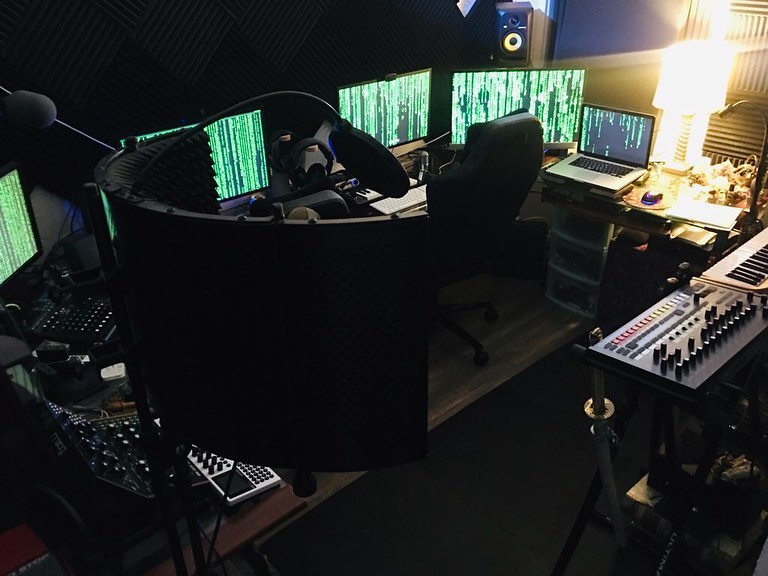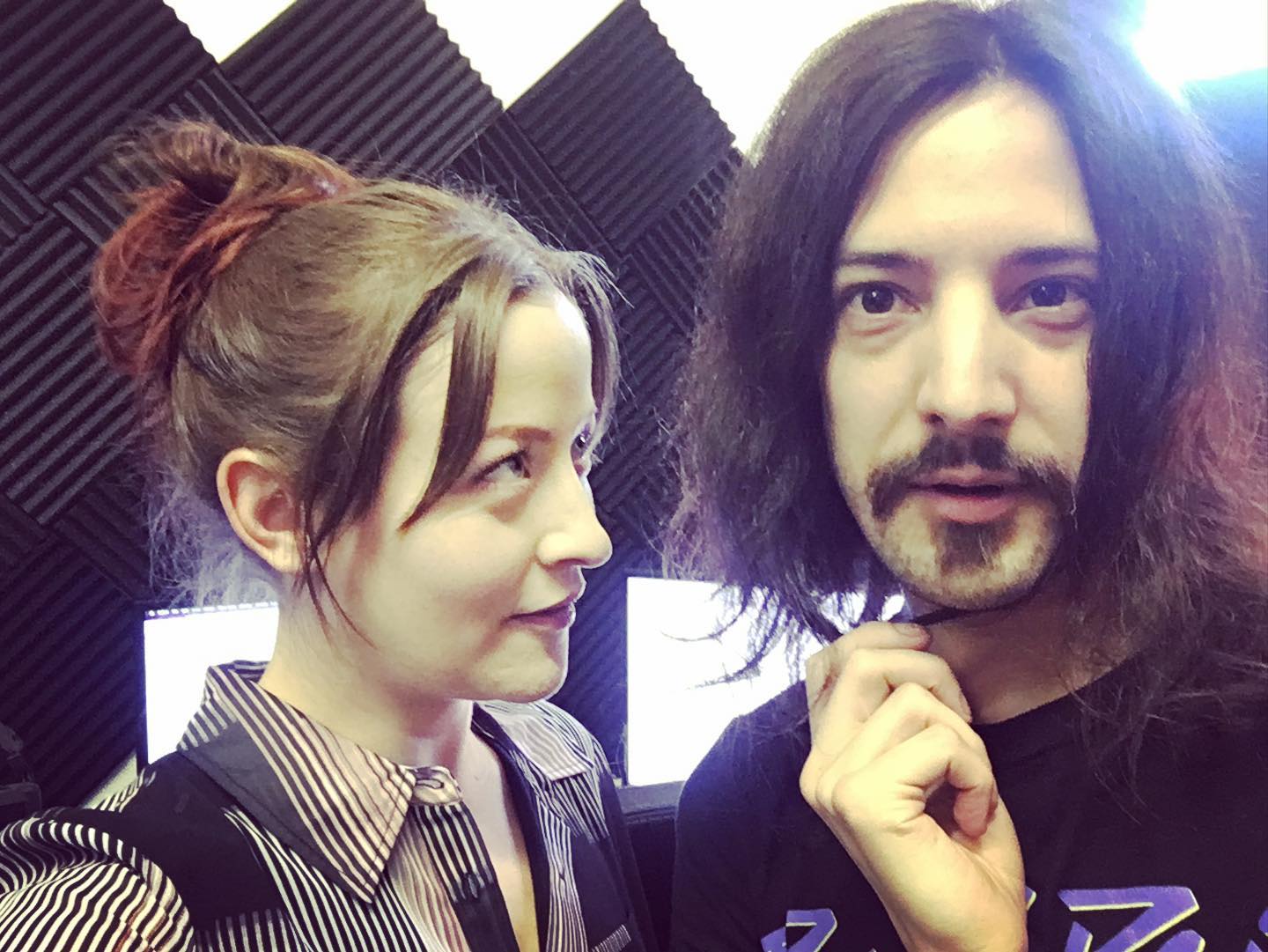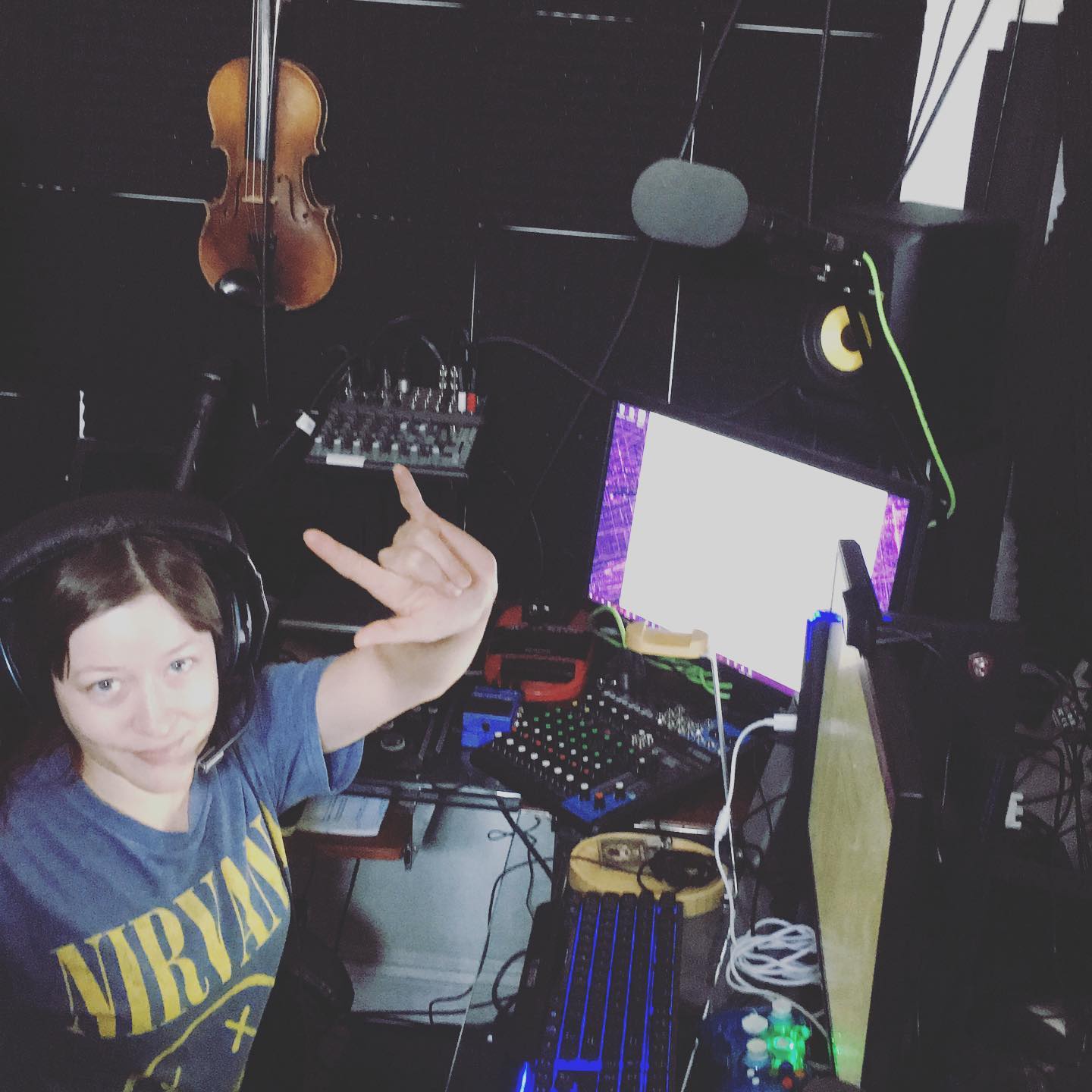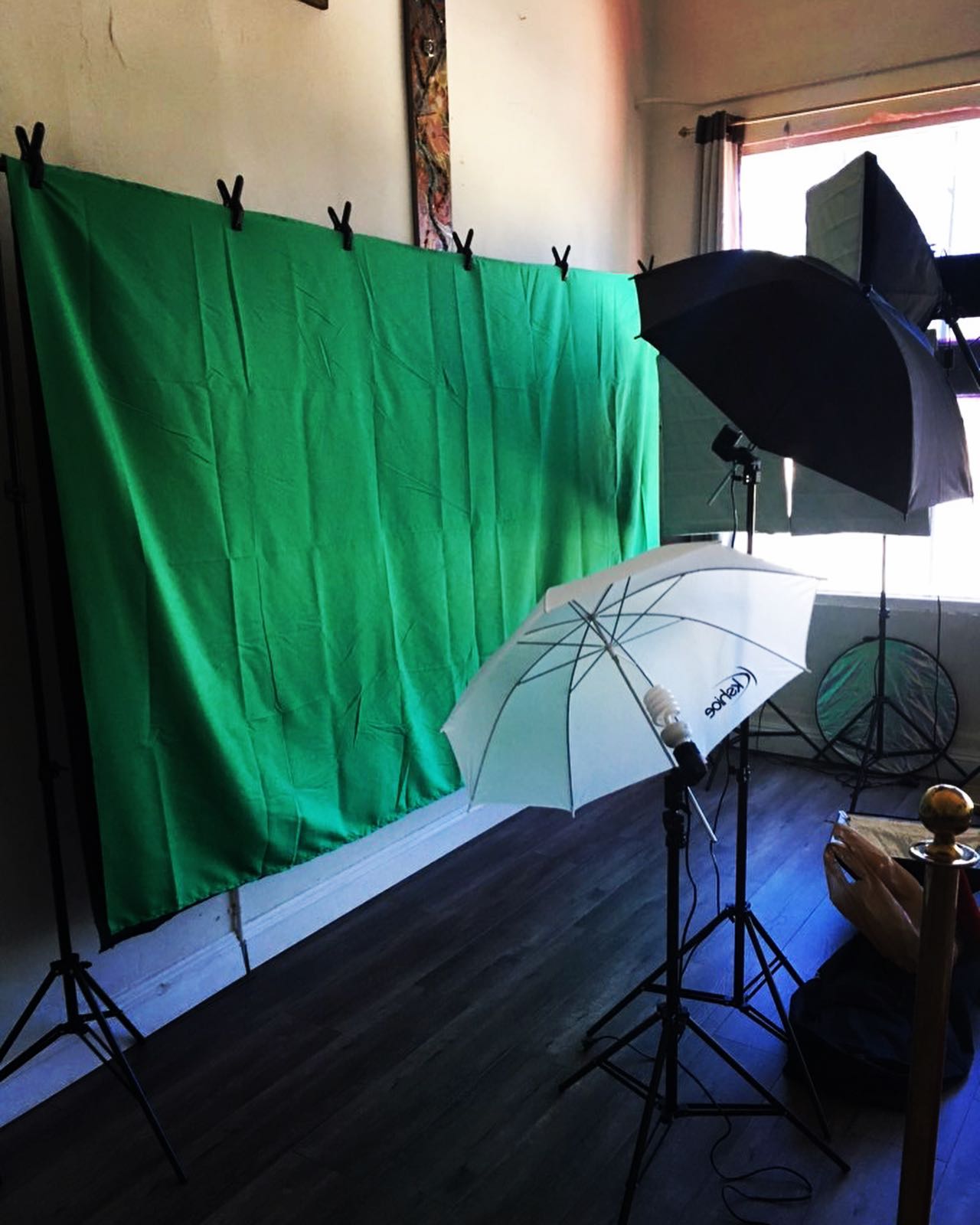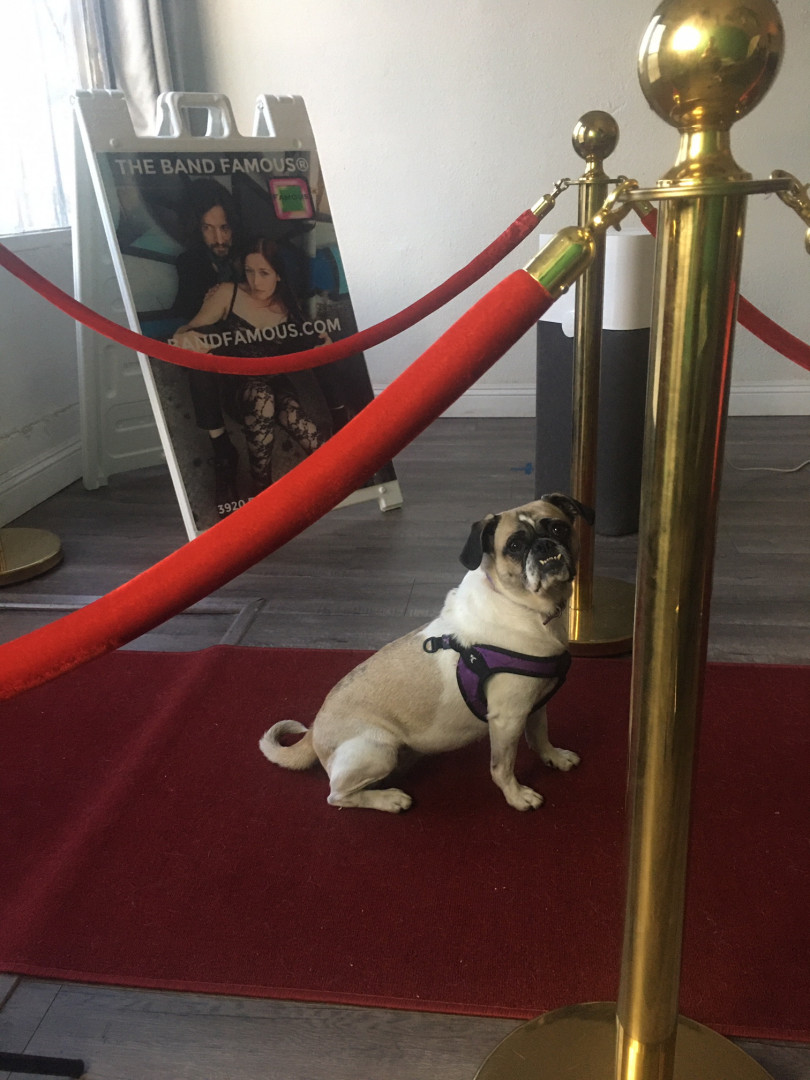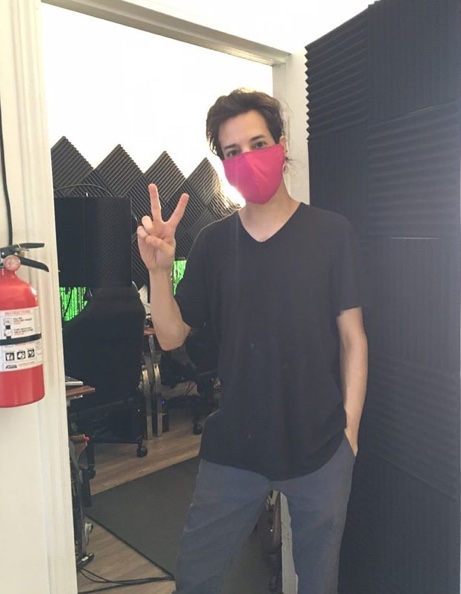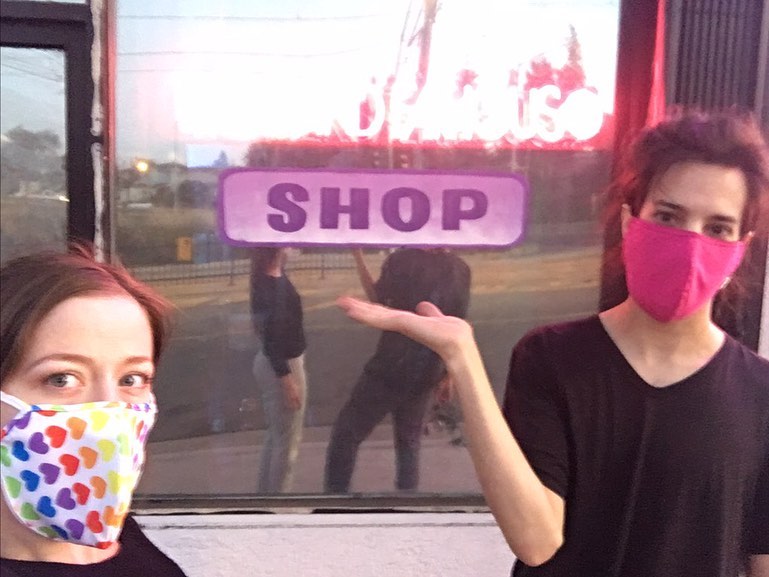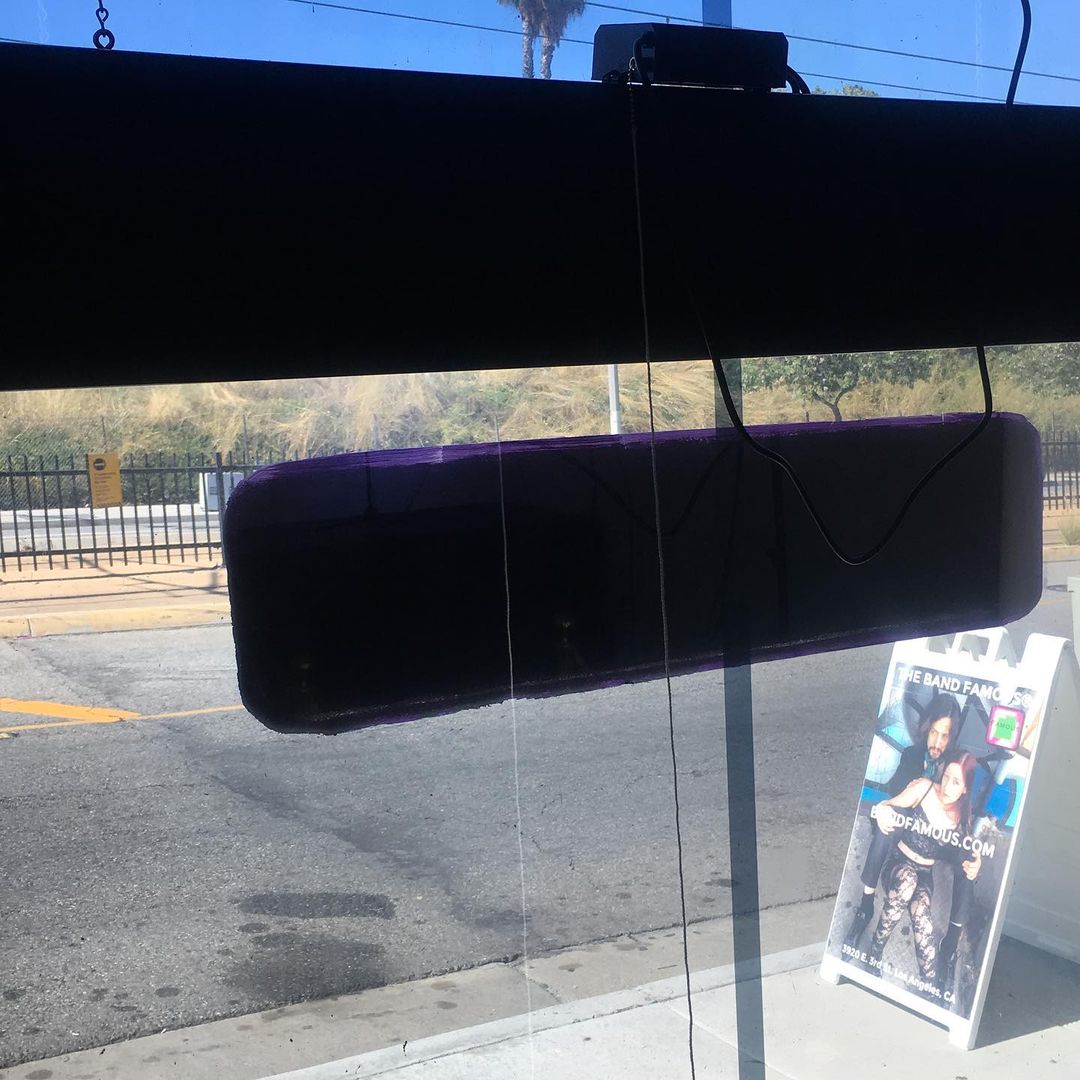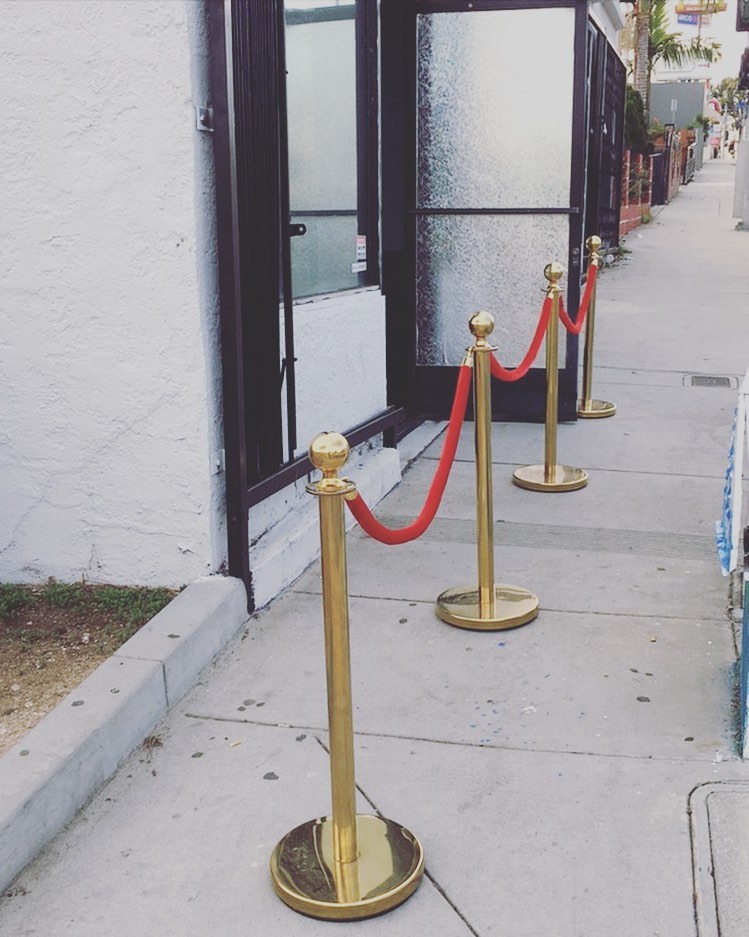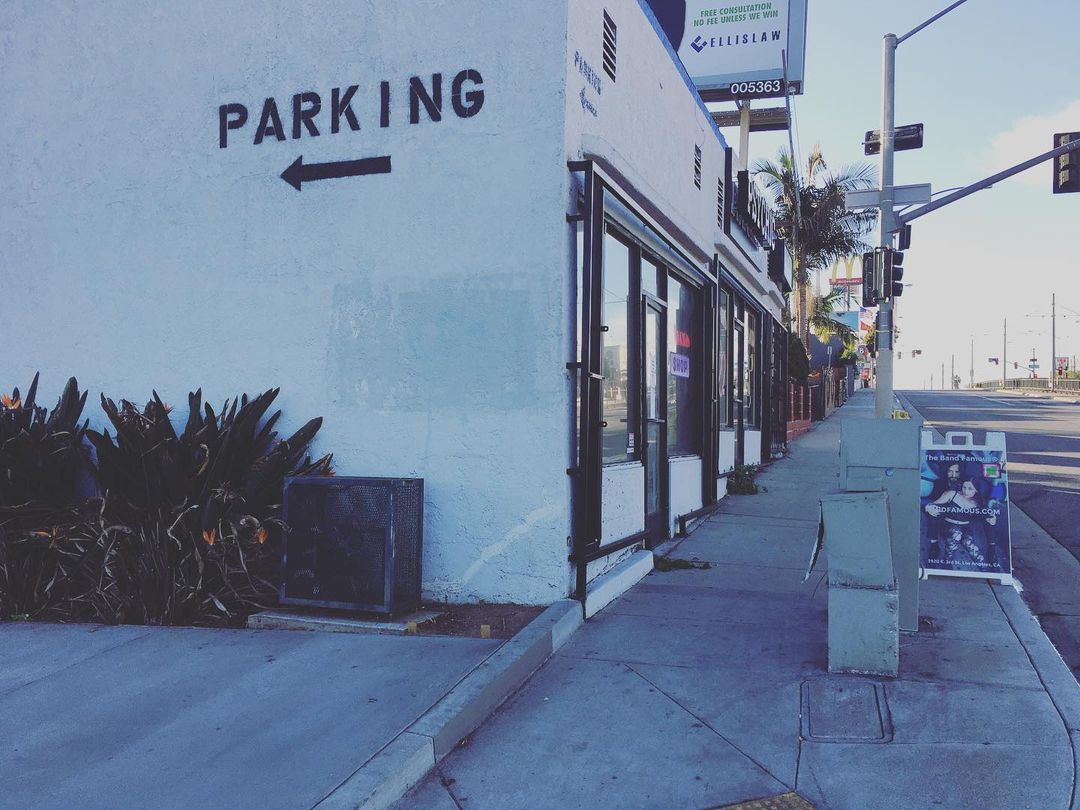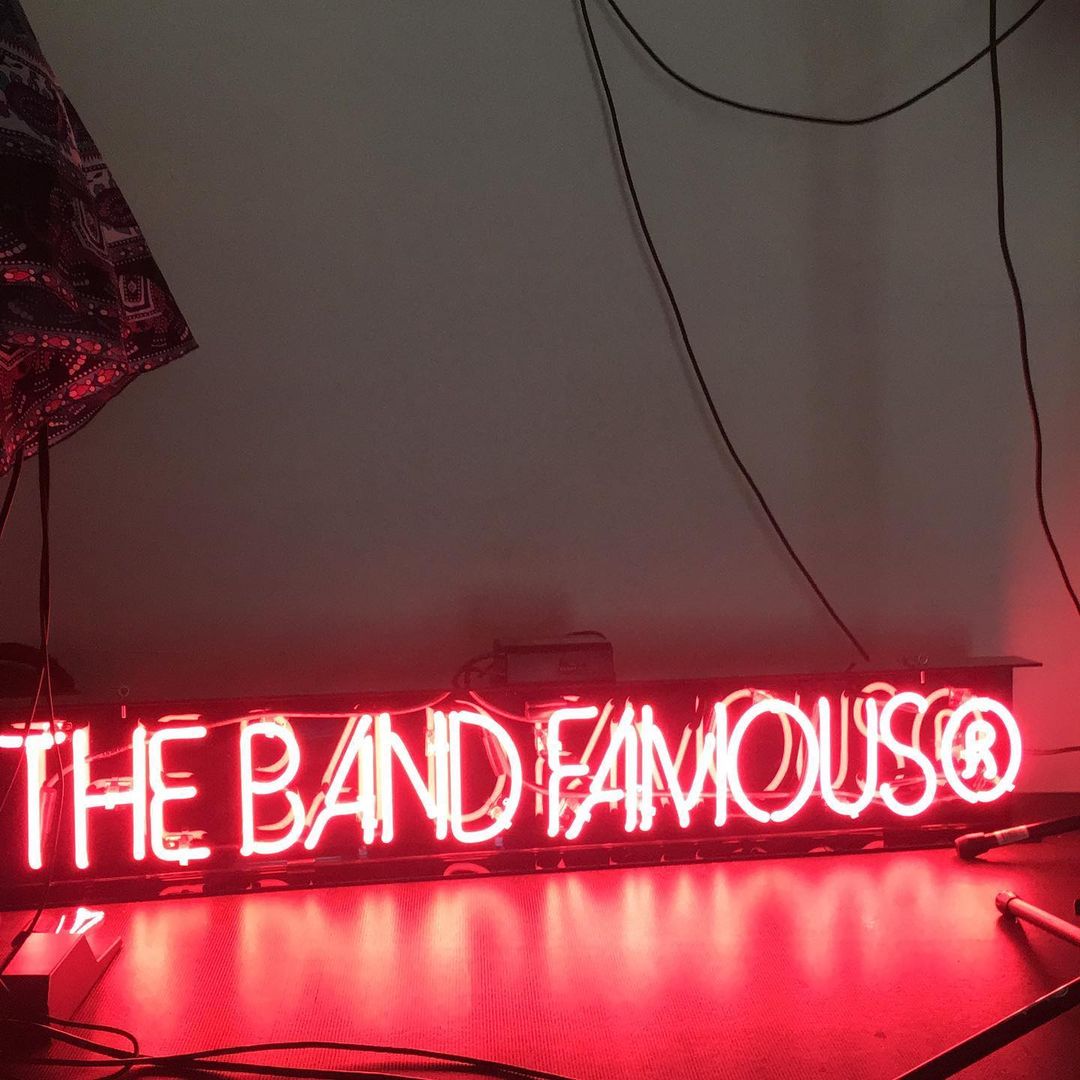 We also built a Los Angeles storefront featuring NurD and Korynn OC with a merchandise display we hand-built, which included T-Shirts, tank tops, coozies, and more with store hours every Saturday run and operated by Norell and Zander single-handedly. We were so happy to represent these phenomenal musicians! However despite our efforts with face masks, an air purifier that destroys viruses in the air, and regular sanitation and cleanings, covid-19 posed difficulties that made it clear that our efforts were not sustainable for the foreseeable future as a queer-run indie enterprise.
Due to covid19 and many other reasons, The Band Famous enterprise is now completely green, solar-powered with a private water well on 41 acres in Arizona. Rather than renting, The Band Famous is now owning. Rather than having a max capacity in a downtown venue, we are going to continue our "Party for a Purpose" movement with our 3rd festival "Live + Follow Your Dreams" taking place on 41 acres, where the sky is the limit! We are continuing to build and grow, and this time instead of benefiting charities and causes, we are going to be benefiting musicians in our Hall Of Fame, paying them in Crypto-currency to perform at our annual festival. We are not charging guests entry fees who are active subscribers to The Band Famous mailing list, so if you'd like to attend our next or future benefit music art festival for free, all you have to do is get on our newsletter!
"WHAT IT TOOK"
Originally, Norell and Zander moved to Los Angeles after living in Manhattan for a year, and with finances being tight they decided to take a huge risk and they lived out of their car - a Toyota Yaris - in Los Angeles for two-and-a-half years in order to launch their vision of The Band Famous venue. They stayed with a few kind people they met on CouchSurfing.org, giving them a break from the car for maybe one-and-a-half months total of those two-and-a-half years. They showered at public beaches in the beginning, and later got a gym membership so they could shower there. They made McDonalds, Starbucks, laundromats, and even public parks and street picnic tables their office.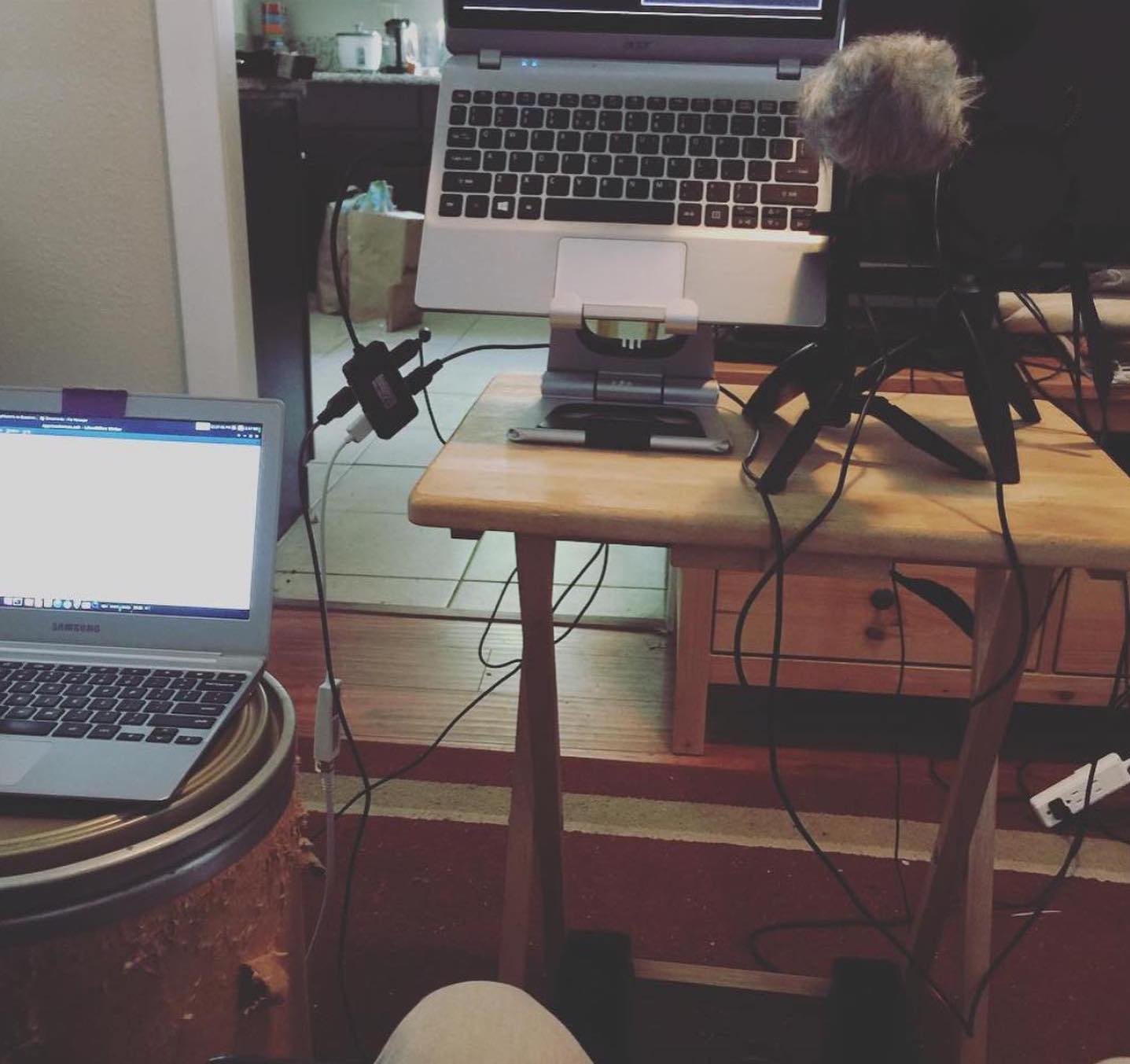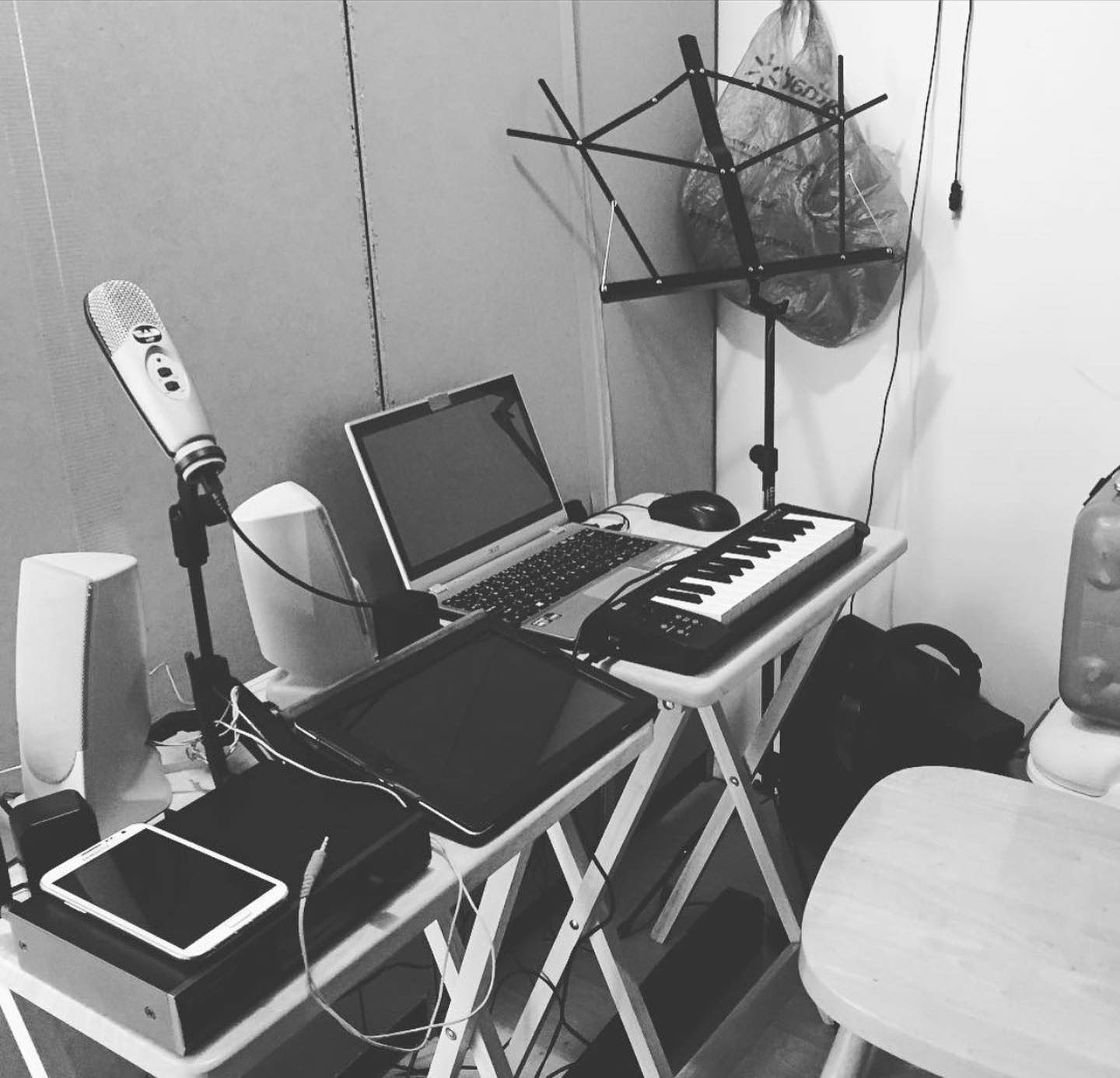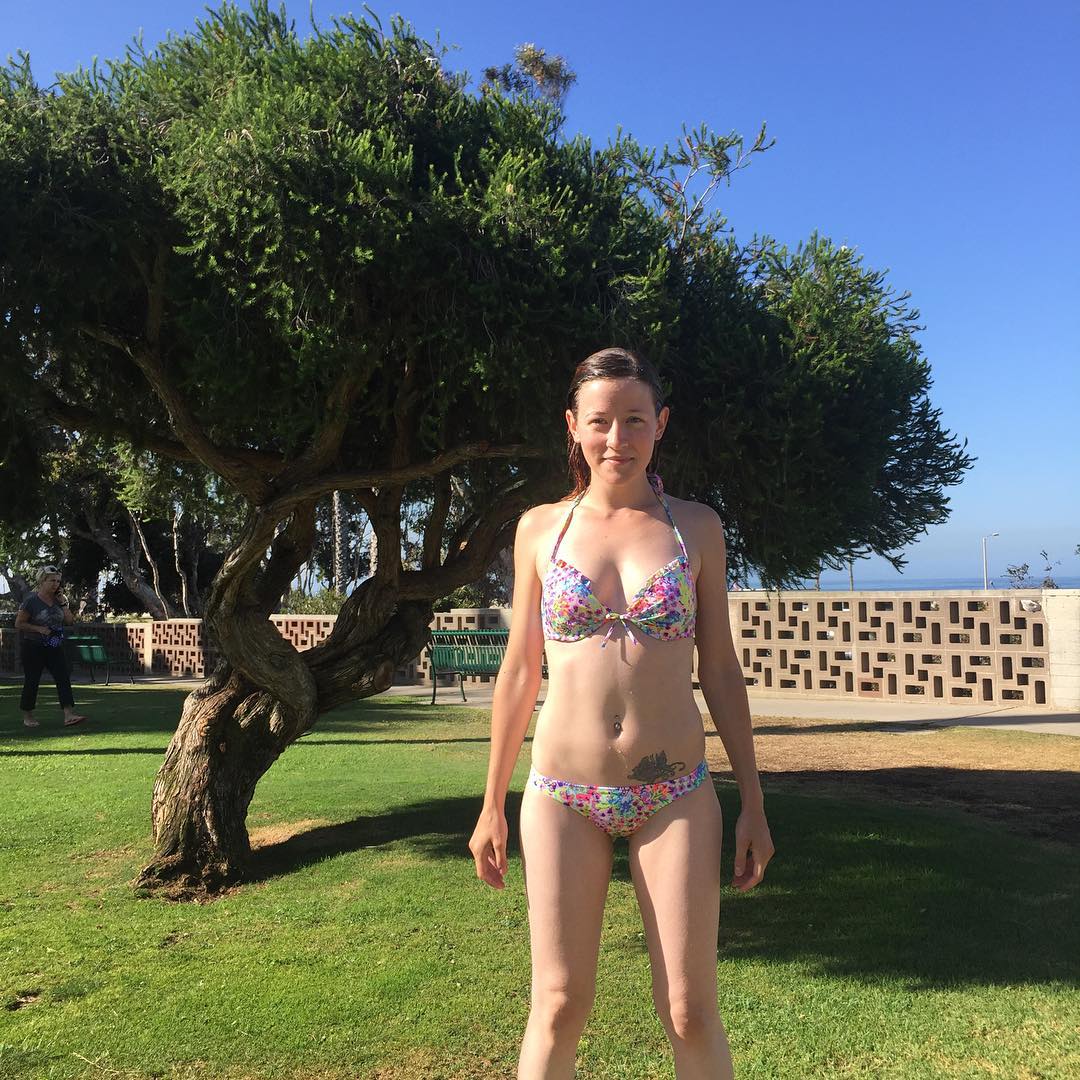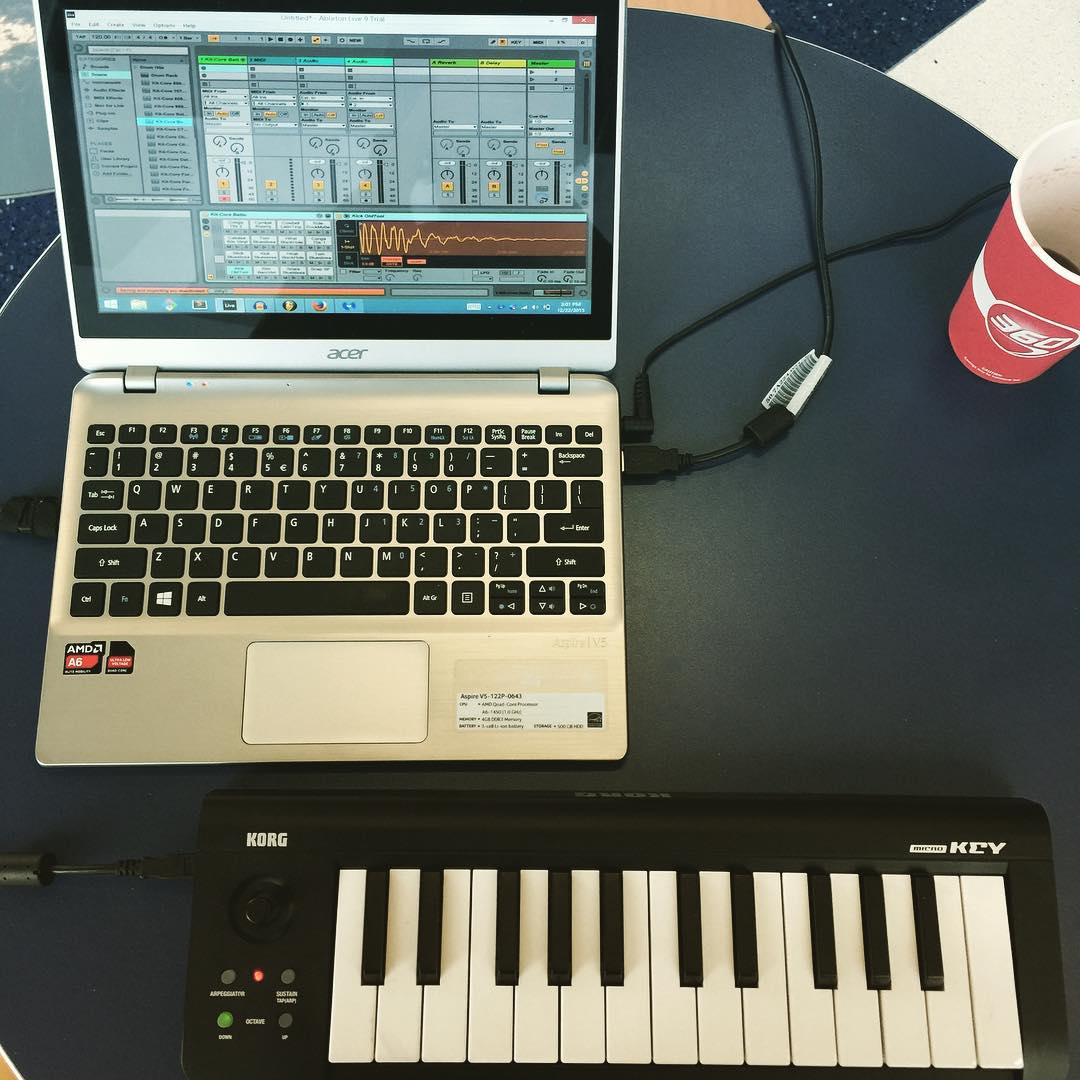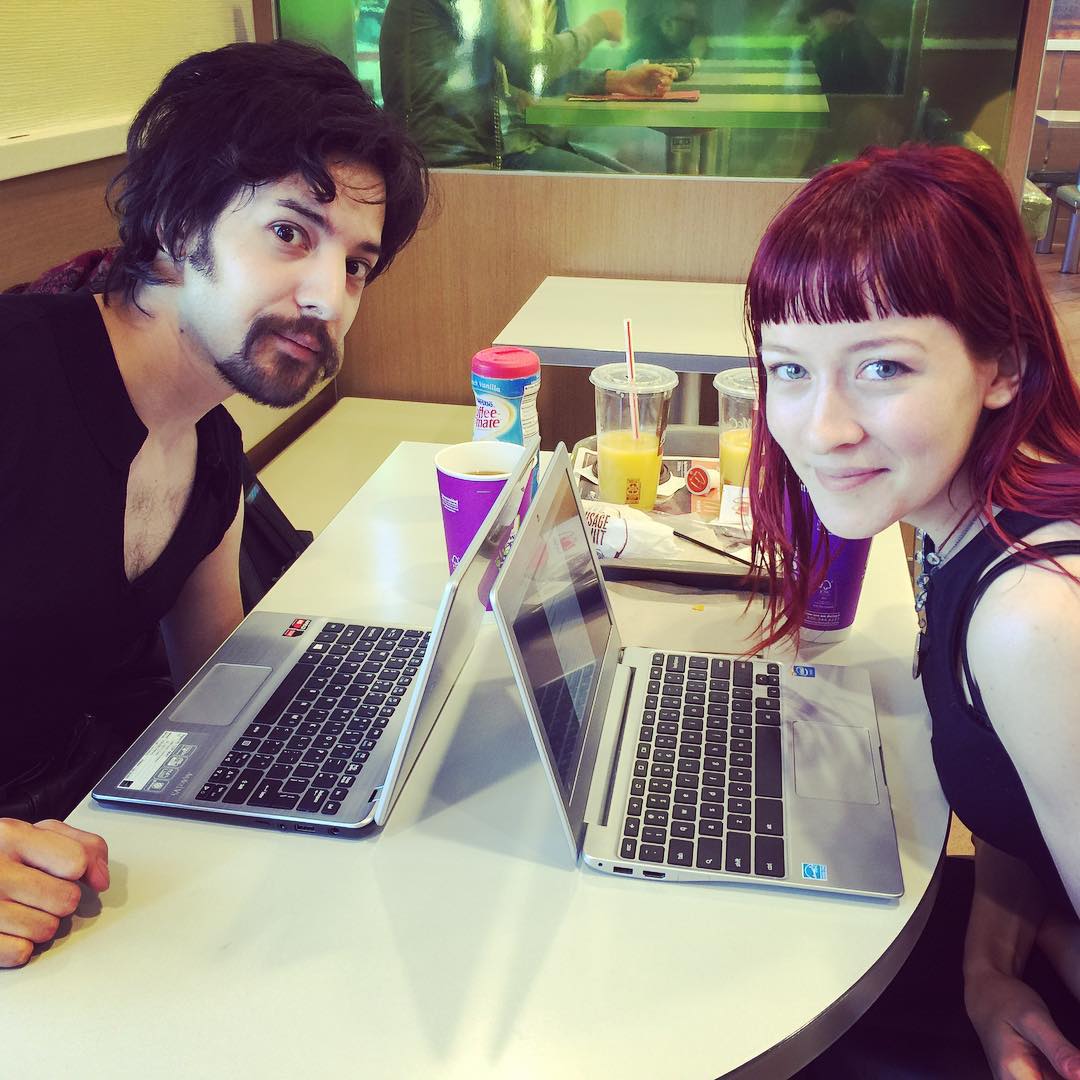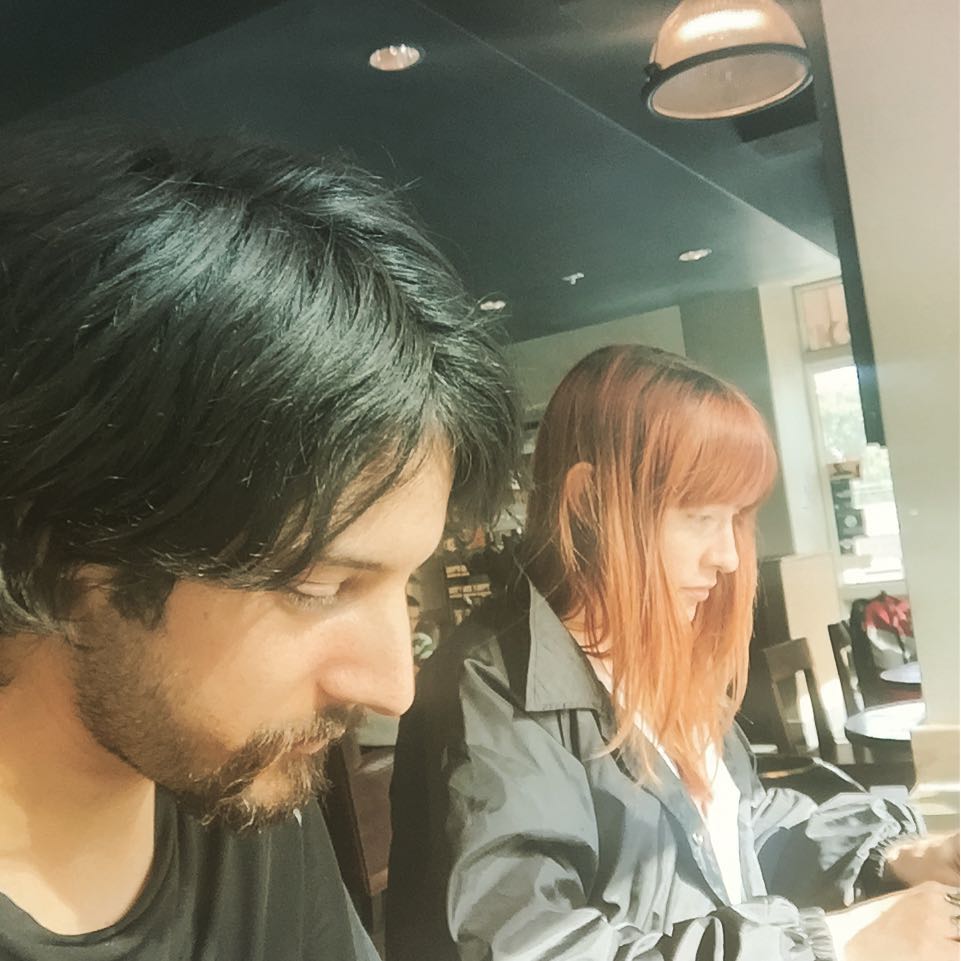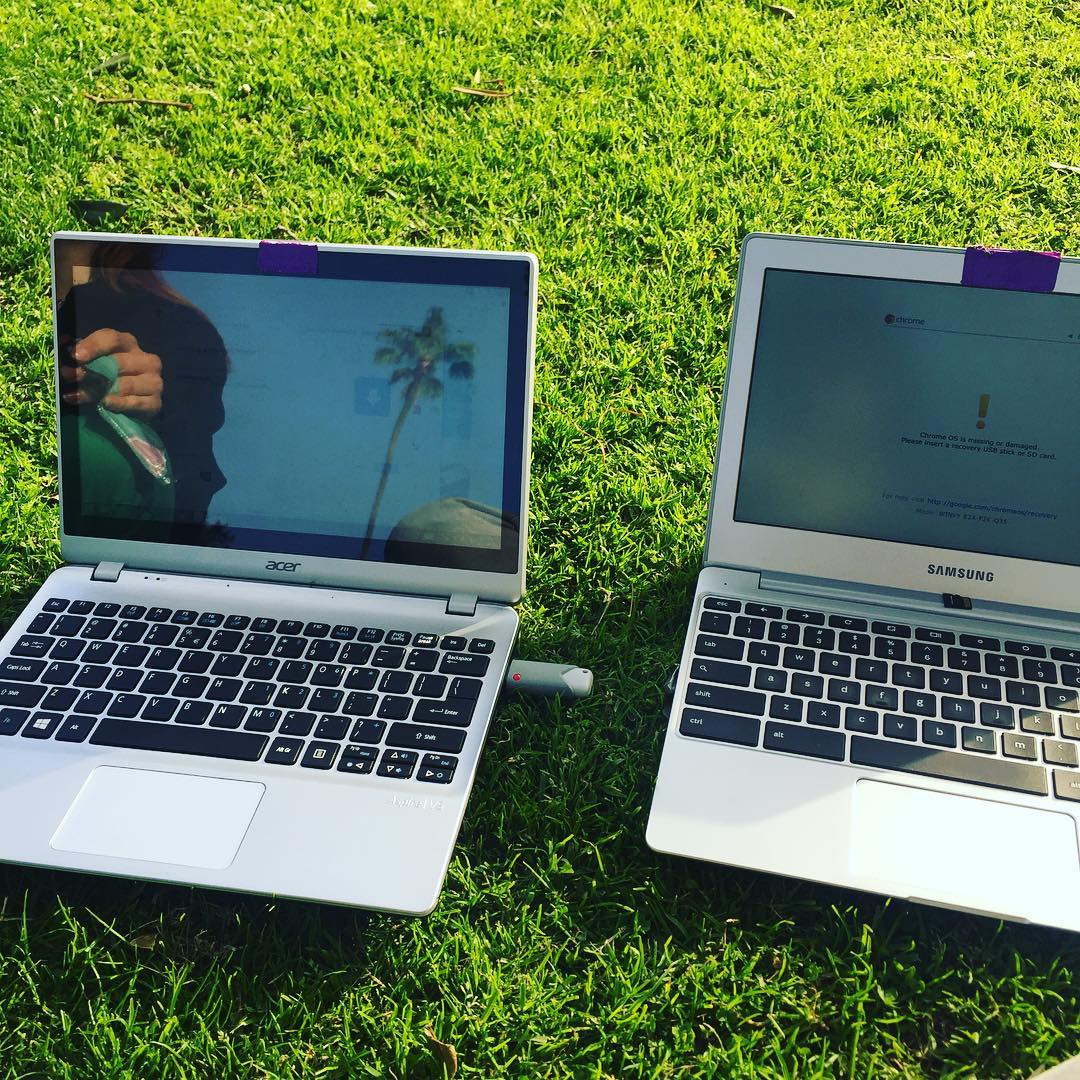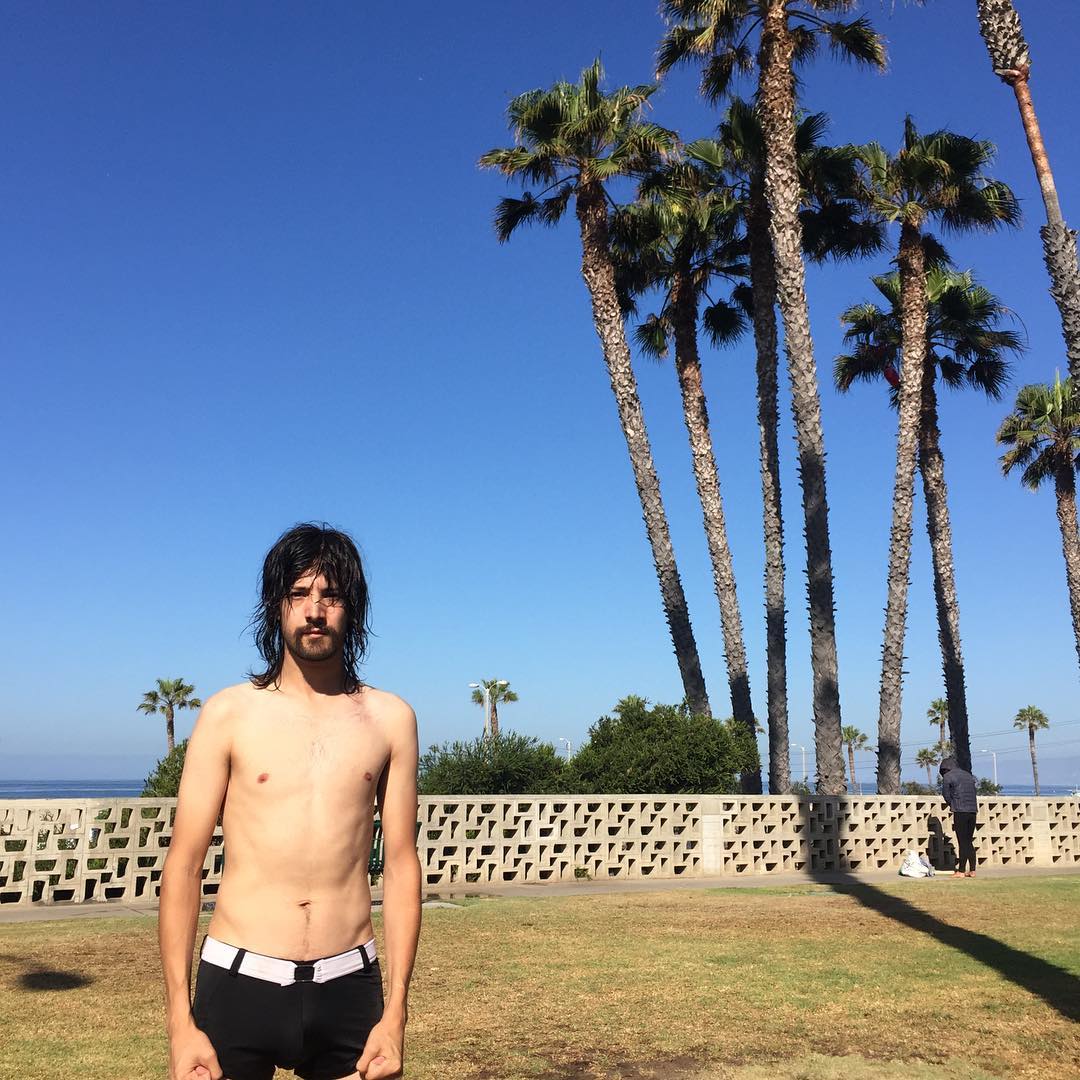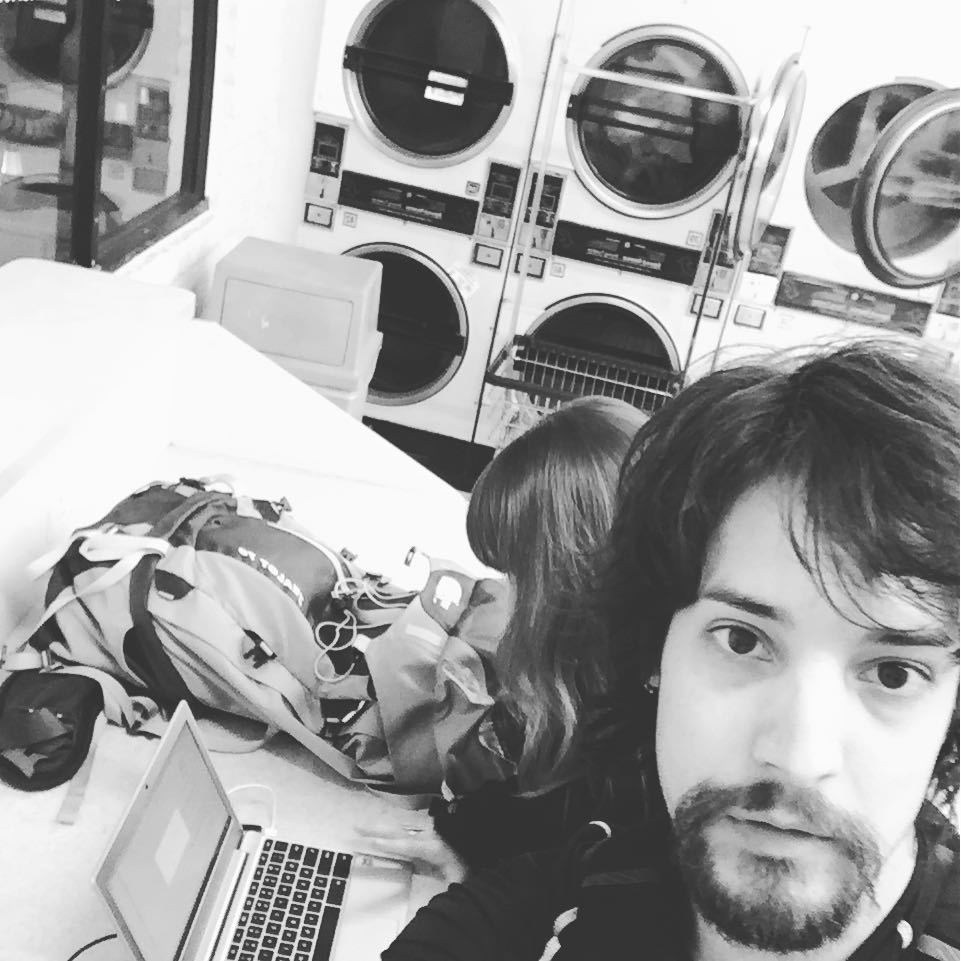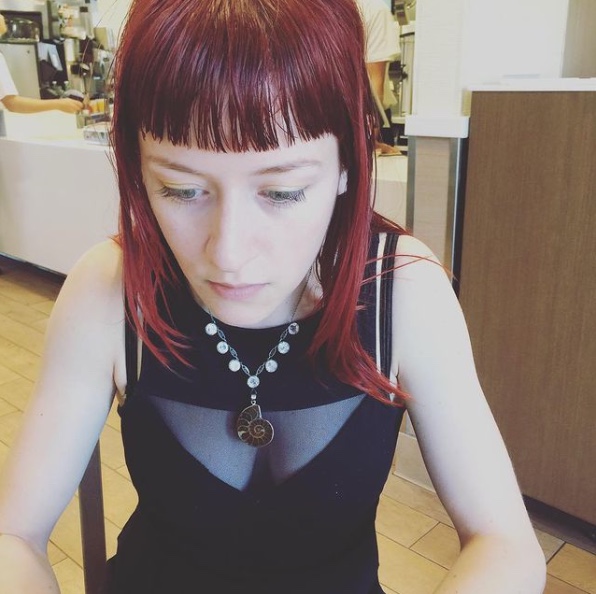 Before launching their venue they opened an office at Hollywood Production Center in Glendale, CA, where they were able to do a good amount of production, but they still sufficed to sleep in their car every night until they moved into 2004 E 1st Street in downtown Los Angeles for their first live/work space.
Someone offered to buy them a restaurant in Burbank, CA, and make The Band Famous the house band. They even said that Norell and Zander could live in the restaurant, fully aware of the sacrifices being made to launch The Band Famous venue. Norell and Zander politely declined this generous offer for the simple fact that Burbank has so many things going for it already. Instead The Band Famous decided to rent their location in East Los Angeles, in a neighborhood which has less resources for the community, the band aspired to make a positive impact.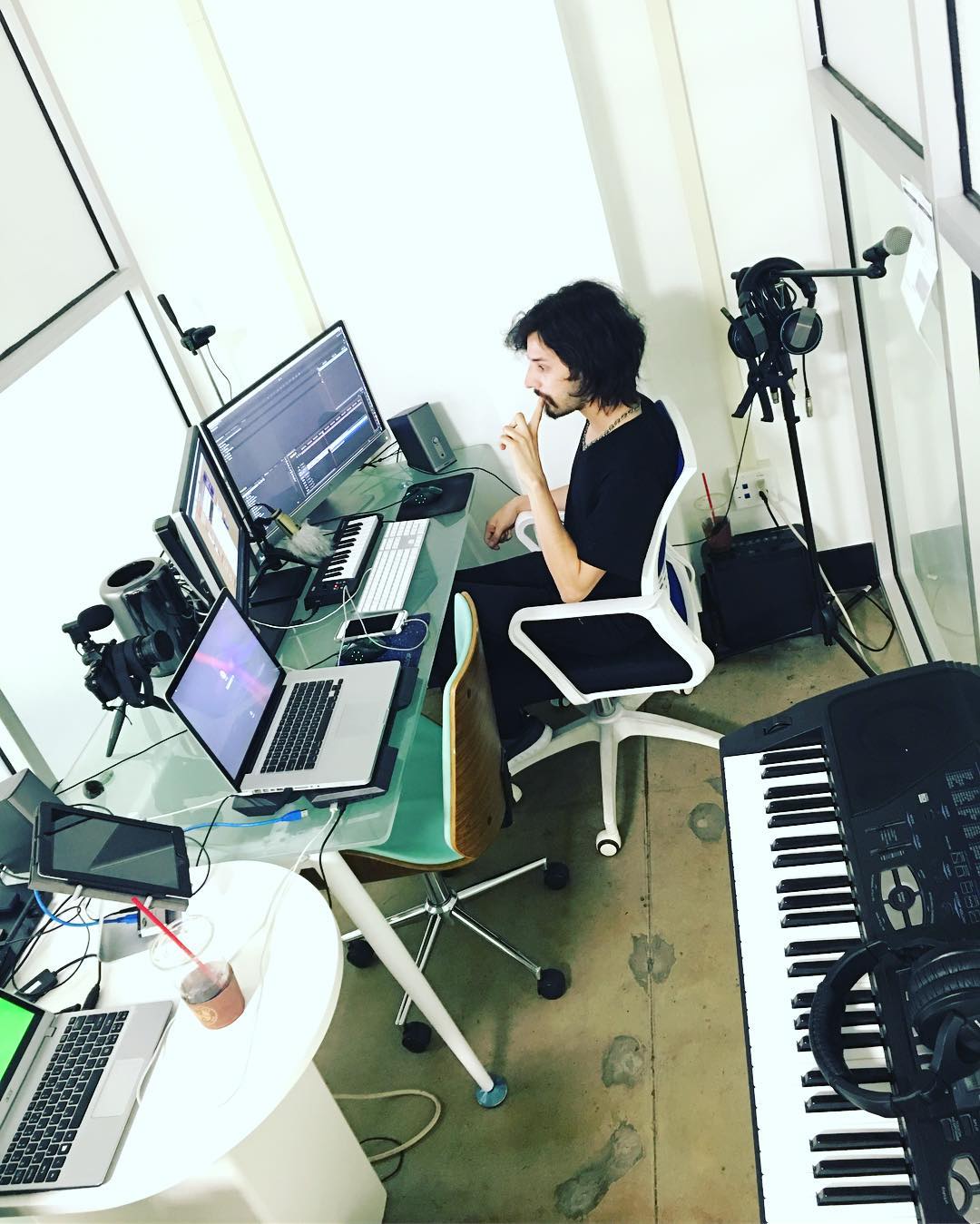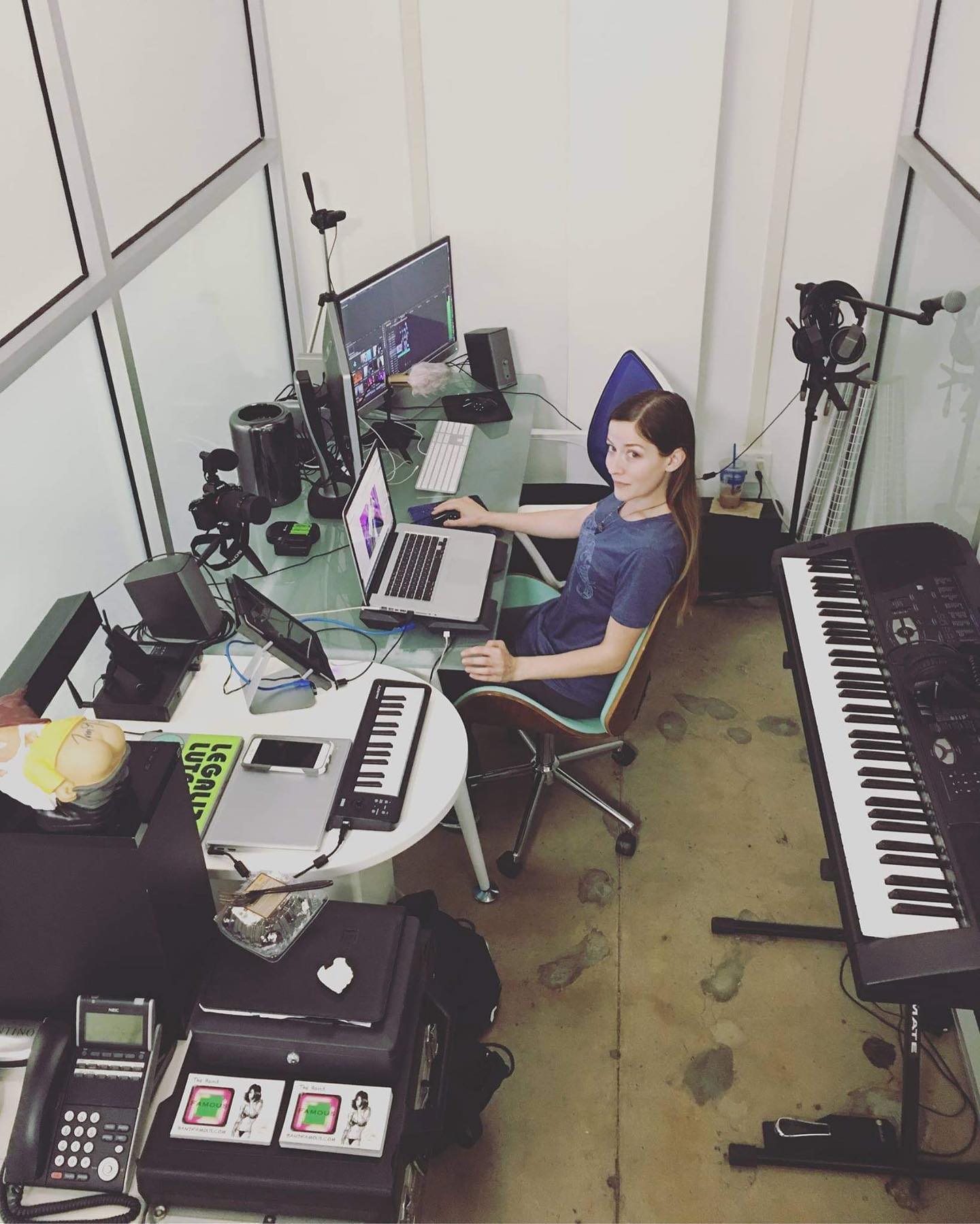 The Band Famous pictured in their office at Hollywood Production Center in Glendale, CA, prior to launching their venue in downtown Los Angeles and East Los Angeles.